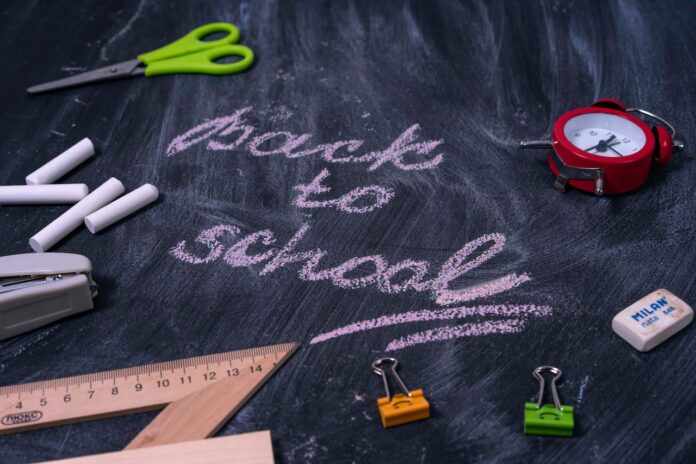 As the start of the school year approaches, it's important to keep in mind that the COVID-19 pandemic may still be affecting schools and communities. It's natural for both kids and parents to feel a mix of excitement and anxiety.
Here are a few tips to help make the transition back to school a little smoother in the midst of a pandemic:
Follow the guidance of public health officials and your child's school regarding COVID-19 safety measures, such as wearing masks, practicing social distancing, and regularly washing hands.
Be prepared for the possibility of remote learning, either as a full-time option or as a contingency plan in case of school closures or outbreaks. Make sure your child has the necessary equipment, such as a laptop or tablet, and a reliable internet connection.
Help your child manage their mental health and wellbeing during this stressful time. Encourage them to talk about their feelings and concerns, and provide them with support and resources as needed.
Start getting back into a regular sleep schedule a week or two before school starts. This will help your child (and you!) feel more rested and ready to tackle the challenges of the new school year.
Set up a designated study space for your child. This can be a dedicated desk or table in a quiet area of your home. Make sure the space is well-lit and free of distractions, such as TVs or electronic devices.
Help your child organize their school supplies and materials. Make sure they have everything they need, such as pencils, paper, a backpack, and any books or other materials provided by their teacher.
Review your child's class schedule and plan out their daily routine. This can help them get into the habit of managing their time and prioritizing their tasks.
Encourage your child to get involved in extracurricular activities, such as sports teams, clubs, or other groups. This can help them make new friends and stay engaged in school.
Stay involved in your child's education by attending parent-teacher conferences and staying in touch with their teachers. This can help you stay informed about your child's progress and any areas where they may need extra support.
Overall, it's important to remain flexible and adapt to the changing circumstances of the pandemic. By following these tips and staying informed, you can help your child have a successful and safe back-to-school experience.
Originally posted 2022-12-10 12:07:13.