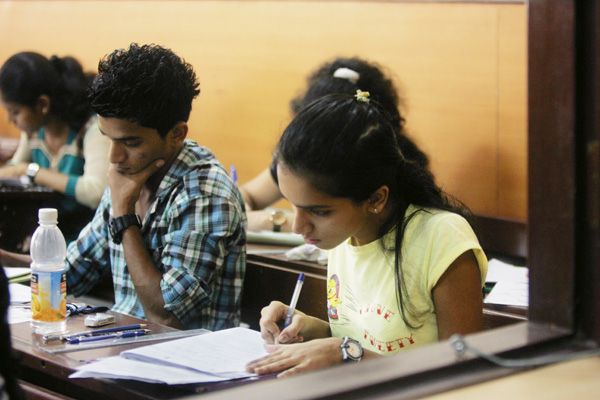 IIT-JEE seems like a nightmare for those who have decided to swim against the tides and not opt for any coaching to crack this exam. But would it be fair to say that it can't be done without a coaching? Definitely, no!
IIT-JEE is fortunately not about the quantity you study but rather about the quality. So do not panic if you decided not to take a IIT-JEE coaching, you still have a 100% chance of entering your dream place.
Here are some tips for you to make your go easy and less stressful.
Focus is a paramount point in cracking  tough exams like IIT-JEE. You should be prepared mentally for the boundless hard work and dedication you have to put in. Don't lose your focus and keep things sorted.
Don't make a mistake by underestimating the NCERT's. Most teachers in Class XI and XII would tell you that NCERT books are the 'Bible' for all competitive entrance exams in India. And most students, do not pay any heed to them but they are absolutely right when they say this. NCERT's will  make your concepts clear and concept based questions will accelerate your knowledge.
3
APPROPRIATE STUDY MATERIAL
Since you have opted not to have coaching for IIT-JEE you might not have the appropriate study material for studying as it is not provided by the school. In this scenario either you can take help  of your fellow mates who are taking coaching as they are provided with topic-wise, detailed study material or you can make notes of your own.
Don't study alone. In a healthy competitive surrounding you will learn more. Group studies are very helpful as you get access to new questions, sharing of notes, maybe some tips and tricks which you did not know before etc.
Having an  effective timetable will help you the entire life whether it be this exam or any other. You need to utilize your time efficiently. Open up to more and more questions, solve them, keep your doubts aside, take out time for your doubts, seek help. The old phrase comes into play here "PRACTISE MAKES A MAN PERFECT."
6
REVISE AFTER EVERY TOPIC
Studying ahead and forgetting the previous is an universal student problem. But it does has a fix which is, as you finish one topic revise it. As you start a new topic revise the previous ones. It will prevent you from overloading theories and formulas and keep you catalogued.
Do not have any doubts in your mind. Clear all your doubts in the class. If you have any query regarding any topic or concept ask your teacher for help.
Topic wise  test papers and mock tests are also available. It's your choice to do an individual pen-paper mock test or the online one. Or for a choice you can also solve some previous year question papers to know the kind of questions you may witness during the exam. These type of practices will increase you test taking time and help you to overcome panic.
9
DON'T OVERLOAD YOURSELF TOO MUCH
At the end it's just another exam and you need to remain calm and composed. Have a healthy lifestyle. Don't stress yourself too much, sleep well, enjoy your day because at the end a healthy mind is the most productive one.
Remember – EVERYTHING SEEMS IMPOSSIBLE UNTIL IT IS DONE! Cracking this exam without a coaching is just like finding your hidden potentials through hard work and dedication rather being totally dependent on spoon feeding.
GO ahead and make your move and make it count. All the Best!
Originally posted 2016-07-22 11:58:37.