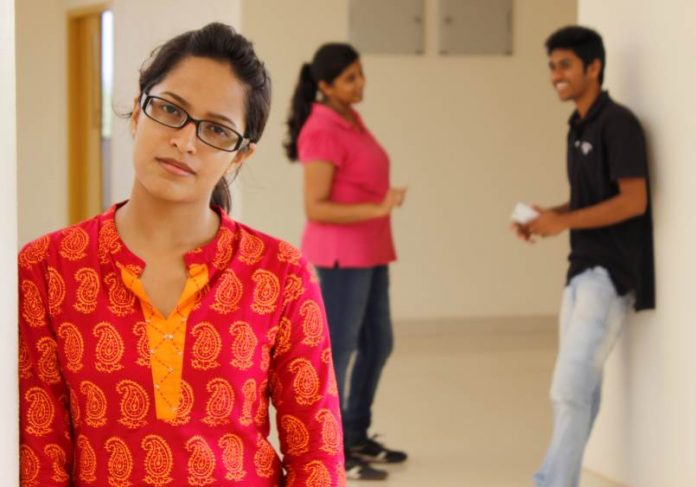 If you have completed your 12th with arts/humanities stream, a question might definitely be crawling in your mind that what to do next! Many people think that arts students have very limited scope for job. They consider arts to be something just related to history or literature. This is totally a wrong concept, arts is not limited to these few subjects, but has a wider horizon.
As the name suggests, arts is a subject of creativity, combining music, literature, dance, history, geography, psychology, painting, designing etc. It is an aesthetic journey full of amazing facts and imagination.
So, just don't be tensed, you have multiple options to choose from!
Before proceeding further, you must first know, what does Arts comprises of:
The study of Arts is not limited to Bachelor of Arts with an honors paper such as History, or English or may be Sociology; it is also associated with Fine Arts, including Music, Dance, Designing, Creative Writing etc.
1
Degree Courses for Arts and Humanities Stream Students
Just like science and commerce, Arts students too have broader range of career options. After completing 12th, an arts or humanities student may pursue:
Bachelor Courses:
B.A in History
B.A. in Psychology
B.A in Philosophy
B.A in Sociology
B.A in Social Work
B.A in Archaeology
B.A in Political Science
B.A + LL.B
Designing Courses:
B.A in Textile Designing
B.A in Interior Designing
B.A in Fashion Designing
Honors Courses:
English hons
History hons
Economics hons
Political Science hons
Masters Courses:
Masters of arts
Masters of economics
Masters of philosophy
Masters of psychology
2
Professional Courses for Arts and Humanities Stream Students
Many people believe that arts have theory subjects only. It is just that one has to mug up answers before an exam. Those who think so, should know that this is an out dated concept. Today, the study of arts involves several professional courses, which requires skills, creativity and practical knowledge. Here is the list of such courses:
Journalism & Mass Communication: It is for those who want to make their career in the field of journalism. It requires knowledge of history, politics, social and economic issues of the country as well as skill of writing / speaking creatively.
Acting/Modeling: It requires acting as well as dancing skills and an ability to perform on stage in front of audience or camera.
Animation & Graphic Designing: It is one of the most creative and in demand career nowadays. It requires technical skills and knowledge of software.
Hotel Management & Hospitality: Is a course of 3 years and requires personal skills such as, humble nature & soft speech.
Language course: Involves courses of English/ Hindi or any other foreign language such as Japanese/ French/Spanish etc.
Interior Designer: This work involves creativity of utilizing a given space and make it look attractive.
3
Job Opportunities for Arts and Humanities Stream Students
An arts student has bundles of opportunities and enabled you to grab high earning jobs. Professional courses will be helpful for those who want to start job just after graduation (3yrs course). Such students can get into:
A. Media field
Graphic designer
Voiceover artist
Radio jokey
Anchor
Director
Photography
B. Designing sector
Fashion designer
Interior designer
Textile designer
C. Hotel Management
D. Interpreter (language translator)
In case you opt Bachelor of Arts (not the professional courses), here are the job opportunities for you:
E. IAS/IPS/IFS and other Officer: Qualifying exams such as BPSC or UPSC is necessary for this. Arts may help you a lot in qualifying these exams. Knowledge of political science, law, literature, sociology and economics will help you a lot to qualify these exams.
F. Lawyer: Those who are interested in this field may opt for BA +LLB. It is important to have a deep knowledge of political science, economics and social science.
G. Content writer: Requires skills of creative writing, so as to attract readers and connect them to the piece.
There are wider range of career options and job opportunities for an arts student. Just recognize and enhance your skills and creativity to climb the stairs of success. As it is mentioned above, "Arts is a subject of Creativity", hence, an arts student needs to build a web of imagination and get deep inside it. Success will be yours when you walk on the right path, so choose the subjects wisely.
Wish you all the luck.
Originally posted 2016-07-22 03:14:44.