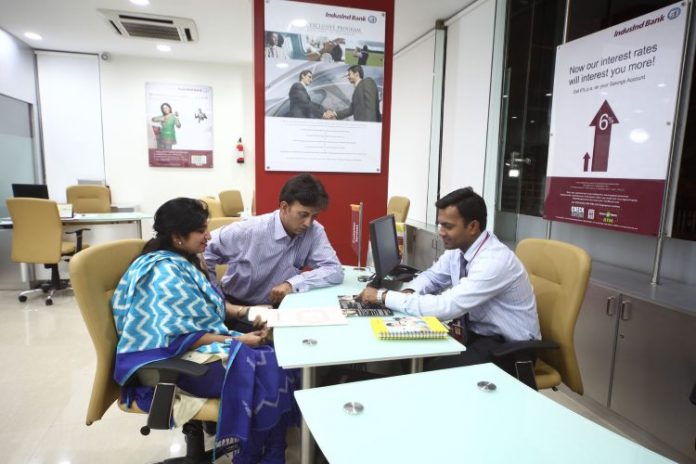 Approx 15 lakh students pass out as engineers every year, out of which only 2-3 lakhs find job in an IT firm. As the IT sectors in India are limited and the rate of growing engineers is very high so there is a lack of job in the field of technologies. Many engineers are seen struggling either without job or in BPOs with undesired profile. In such a situation, it is better for engineering graduates to switch their job field from IT to other sectors. The banking sector is one such feasible option.
1
Banking and finance sector
Banking is an in demand sector in India with approx 26 public sector banks, 20 private sector banks, 61 rural banks, 43 foreign banks and about 90,000 credit co-operatives. The sector is expanding rapidly and is attracting lot of graduates and degree holders. It is one of the best field for engineering graduate to choose as a career.
2
Why Engineers may switch to Banking sector
Banking and Finance Service Industry (BFSI) has adopted IT sector. Huge amount of money is expected to be spent for the technical growth of financial firms.
The banks of India are being modified with lots of new technologies. ATM, internet banking, online money transferring are few latest techniques being rapidly used by the banks as well as customers. Next few years may notice a vast growth in this sector lashed with upgraded technologies. Hence engineers have a scope of growth in banking sector.
This sector recruits approx 8.4 million people every year and there are about 20 lakhs new job opening in this sector. Whereas openings for IT firm is only about 3 lakhs.
With such a vast growth in this sector, rate of recruitment are expected to reach about 13 million in next 5 years with the growth of 4.5 million in the coming 2 years. There are several designations for which bank employees are recruited.
Given below are the job details of banking sector and their eligibility criteria:
A. Clerk
Clerks have to perform various financial tasks such as accounting and managing work at different counters. They have to deal with work such as opening and closing of account, foreign currency exchange, preparing balance sheet, keeping record of transactions done, keeping a record of loans taken etc. Clerks have to deal with the customers directly.
Eligibility: Min. qualification required is intermediate or 12th pass with atleast 60% marks obtained in boards, knowledge of computers and age limit is between 18 years to 28 years.
Pay scale: Approx. 15,000Rs. per month is the total salary. Rs.7,200 is In hand salary, Rs 6,923is given as Dearness Allowance (DA) and approx. Rs 877 as House Rent Allowance (HRA).
Exam pattern: An online exam is organized by different banks, to test the candidate's reasoning ability, clerical aptitude, English and general awareness. Those qualifying the first round of written test have to appear for one-to-one interview. Those who qualify the second round are appointed as per vacancies.
B. Probationary officers
It is the first grade of officer ranking post. Probationary Officer (P.O) has to perform jobs such as accounting, marketing, finance, billing, loan management etc. Excellent communication skills are required for the post of P.O. as he/she has to deal with consumers complains.
Eligibility: Min. qualification required for this post is graduate in any discipline with min. 55% of marks from recognised university (the percentage may vary in different banks), having knowledge of computer and English and the age should be between 20-30 years.
Pay scale: PO gets approx 23,117 Rs in total. In hand salary is Rs. 16,072, Rs. 1921 are given as HRA and Rs. 5124 as DA.
Exam pattern: The exam pattern is quite similar as that of clerk, with slight variation in the topics. An online objective exam is conducted to test the candidate's general awareness, English, logical reasoning, data interpretation and verbal reasoning. The qualified candidates of first round are then called for an interview and few selected candidates of this round are appointed as per vacancy.
Office grade II- grade VI
Usually these vacancies are filled through promotions. Candidates get promoted internally to acquire these designations. Many clerks and PO's have been promoted through internal exams or on the basis of their performances to designations such as:
Manager: grade II officer
Senior Manager: grade III officer
Chief Manager: grade VI office
Assistant General Manager: grade V officer
General Manager: grade VI officer
4
General questions asked in interview and their relevant answers
Why banking and not IT after engineering?
Though I pursued engineering, I have interest in banking sector. There are job securities and growth opportunities in this sector.
Why do you want a banking career?
I always wanted to be a government servant and it is one of the rapidly growing government sectors.
What are your expectations from this job?
I'd expect career growth and job stability.
How as an engineer you may benefit banking sector?
Banking sector has adopted IT and technologies have become a part of this sector. I shall contribute my technical knowledge for the betterment of this sector if needed.Banking is one of the best sectors for engineers to opt as a career option. Today, when IT sectors are failing to give job security to the engineers, banking sector is opening a wider range of opportunities. It provides job security along with job satisfaction and career growth.
Whether public, or private; banking is among India's leading sectors. It also lashes its employees with handsome salary and good facilities.
Originally posted 2016-07-26 09:14:17.