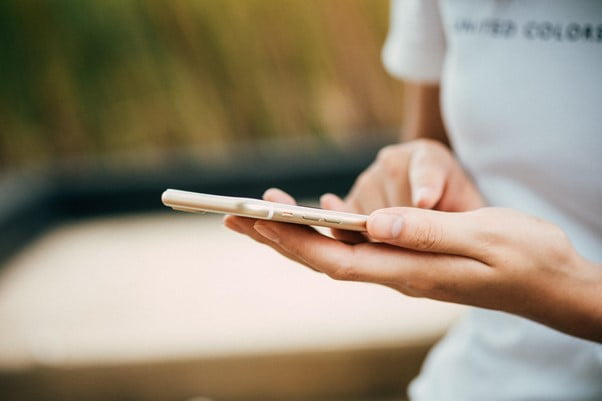 When you enter a college or university there are so many new things for you. This is a whole new life that you aren't prepared for well. Actually, you might be ready to meet your group mates and professors. You also might be ready to learn new subjects and participate in various activities. But there are still so many unknown things that you will surely get to know further. College life is all about being confident and ready to face new challenges. This could be an unexpected conversation, tough homework task, or demanding essay assignments. Are you ready for it? College life is time to meet changes.
The good news is that you are going to start it with the help of technologies. A few years ago, people could benefit from a pen, paper, and a book from the library. Today, you can use endless online website platforms, digital tools, and many other services to make your student's life easier. Study apps are those things that can make facilitate your everyday routine. There are so many high-rated and good-quality apps to make you organize your time and make it work for you. Do you need a professional fast essays writing service or free and legit online helper? You have come to the right place. We have gathered a list of study apps useful for every student.
Adobe Fill & Sign
If you have difficulties with PDF files you have to download this app. It is perfect for signing PDF forms on your tablet or smartphone. This is a revolutionary app. If you are only at the beginning of your studying journey you may not know the scope of forms. You will have to work with tons of papers, and these apps are the best way to handle such tasks.
Duolingo
Do you learn languages? Are you keen on learning the vocabulary and grammar forms? If you feel unconfident about speaking another language, this app will do the work for you. Studying at the university, you will face a lot of dissertations or essay writing tasks. On the one hand, you can turn to a fast essay writing service. But Duolingo can help you improve your language and manage the assignment easily. The app has a great and engaging gamification system. You can track your progress and see how your skills become better.
Evernote
For every student, having a notebook is essential. You can't go without such a necessary thing. In a digital notebook, you can write any thought that comes to your mind. Taking notes is a great habit. If you have a good notebook app you can remember every urgent idea there. This is an app that will serve you throughout the term and make your writing activities more pleasant. The app has a user-friendly interface. Thus, you will benefit a lot from its features.
Grammarly
When you communicate with a professor or chat with your group mates, you need to follow language norms. If you send a message full of errors it won't make any good for you. Nevertheless, you aren't a writer, you still need to mind spelling, grammar, and punctuation. Moreover, studying means writing essays all the time. Do you want to get lower grades because of the mistakes? If you want to keep your texts clean you need to get Grammarly. To get the full version of the app, you need to pay some money. This is an affordable Chrome extension. But a free version also so many useful features, as well.
Todoist
Do you have a lot of things to do today? How can you know it if you don't have Todoist? This is an amazing app to plan your time and organize the activities. This is a perfect way to set the goals and track the progress. If you have a bright and full-of-events college life you need this service. It will help you keep everything in one place and follow the schedule.
TED
Do you need to conduct research? Or are you curious about an issue and need more information? TED is a great app to look for any type of video. It has a big playlist with videos for every taste. You can look for inspiration here or search for specific information for research. This is a non-paid app. Thus, you shouldn't worry about the price and money. So, go ahead and download it on your device.
My fitness pal
This app works both for iPhones and Androids. It can help you track your workouts and monitor the results. Studying isn't always about books and essays. You need to have some activities to relax. And this is a top-quality app to track your sleep or any other health aspect.
These are the best apps that will help you start your studying routine productively. In some cases, it is really difficult to stay positive and manage every task. But with affordable study app services, you don't need to ask "Who can do my home assignment for me?". These apps will make your routine more relaxed and save a lot of time.
Originally posted 2020-08-12 03:30:00.