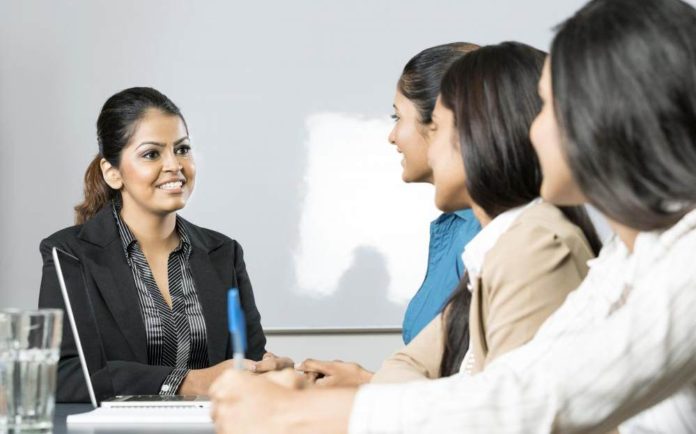 In a crowd of lakhs of engineering students graduating every year, why would a company hire you and give you your first break?
The traditional ways of answering this question involves terms like "valuable asset", "honest", "hard working" etc. but the selection panel do not need these words but demand the presence of it in your attitude and personality. You require both academics and skills land your first job.
Here, in this article, we bring you some amazing job search tips  to help you get your dream first job:
Holding a degree means an  expert in that field. You do not have to have all the knowledge but of your course the basic essence of your course. The recruiters will first test your knowledge and then move towards your skill dimension. Hence, toning up your technical skills is a paramount aspect.
2
Let internet be the witness
An internet presence will promote you in front of the recruiters. It's the most effective way to show the hidden talents you posses. An online portfolio like a blog will add some extra scores in your kitty.
This in particular means that you should be aware  of all the information of the company you are applying for. Their culture, bit of a history, skills they are looking for etc. and the best place to do that is social networking! Most of the companies you are targeting will have a good social media presence. So follow them and always stay updated.
The being of a practical experience adds load to your chances of getting selected. Getting a hands-on experience in your preferred domain is hence imperative. So make sure you give enough chances to yourself so that the recruiters do not hesitate to give you one!
5
Don't present a mainstream Resume
Make sure that you are concise and accurate with your and should not, generally, be longer than two pages, so make sure that you tailor it specifically to the job you are applying for and include the skills, qualifications and experience which are most suited to the job. Add things which the recruiters might not expect to find. In the end, your resume will fight against thousands of resumes in the pool.
6
Search for internal referrals
Many Indian startups and MNC's prefer trustworthy word of mouth to the traditional recruitment. So, talk to people around you. Keep in touch with old friends and find out whether there are any internal referrals going on. You have to be on a look our every second!
7
Do not underestimate the power of Internet
If you are proactive enough to keep up with the trends, then your opportunity is on its way. As companies scale up with time, the demand for engineers will only rise. So make sure that you are vigilant enough to help yourself out and smart enough to get your desired job. Always stay updated on technology and everything around you which can serve as a chance.
8
Be Everywhere – Register on all job portals
Yes! Register yourself on every job portal. These websites help you target your core companies and find job vacancies in your preferred field. They are always buzzing with job opportunities. You might find one that suits you the best!
9
Keep learning, to keep growing
There's never a harm in learning new things and  expand the dimensions of your knowledge. The more you know the more you get! Start learning courses via internet it  gives a better conceptual understanding and new ideas.
10
LinkedIn will be helping
LinkedIn is the most powerful professional networking tool today. Almost all companies use LinkedIn to screen their candidates. In fact, your LinkedIn profile is your online resume. Moreover, it is a one-stop source of all your professional experiences, qualifications, accolades, talents and skill set.
Its never enough to prepare for something but to give all your efforts is the only thing you can do to make it a success! So do your work right and the rest will follow.
Originally posted 2017-07-31 04:41:50.