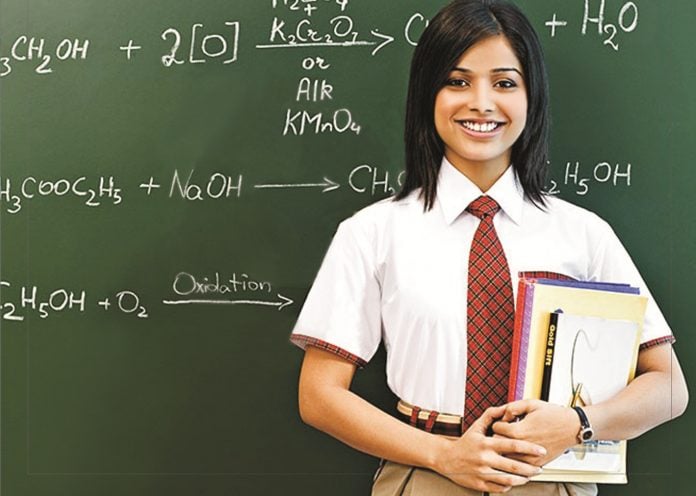 Out-smartening a tough exam like IIT-JEE in 2 months may seem like moving a mountain to most of us and even impossible to the  majority. But hold on, before you accept your defeat completely. There are many  students who have made it to the IIT'S by preparing  in a time less than 2-3 months. And if they can , so can you!
Fortunately cracking IIT-JEE is a purpose of quality and not quantity. It's never too late to get started. Below are some quick tips on how to crack IIT-JEE in a less time of 2 months:
1
NCERT book is your bible
Struggling to know where to start from? Start from those bible like NCERT'S . Though you have less time to prepare you should not miss on the basics . NCERT'S will help you clear your concepts and its application. Also questions in IIT-JEE are more likely to be an extended version of the questions provided in the NCERT books.  So absorb your NCERT'S thoroughly, with this done things will get much more easier.
Until and unless you do not study yourself you will not be able to know your doubts . Spoon feeding doesn't work in this case. You might study for 12 hours in a coaching center or in your classroom , but if you have not revise the topic on your own it's all vain. Self study  is self learning so make sure you do that.
3
Time allotment per subjects
Since you are left with no time and maybe your board exams will be around the corner soon you have to allot your time to each subject. It is advised that you study a particular subject two days in a row instead of switching to subjects one by one every day . Studying a  particular subject two days will help in keeping the momentum continued. Also this will serve as an effective headway since you derive more satisfaction when you cover bigger portions of syllabus.
4
Stratergize for different subjects
Plan according to each subject. For chemistry CBSE textbooks must be covered properly .Do not forget to solve all the exercises   given at the back of each chapter. Likewise for physics jot down all the formulas and solve questions. After doing the NCERT, refer to other books like HC VERMA. Be collective in your approach. For mathematics previous year questions are the best. You will get familiar with the standard which is asked in the exam. Below are mentioned scoring topics which will help you boost your rank:
Physics
Kinematics – Very simple questions are asked. If you keep the definitions in mind, then all questions will be easy
Newton's laws of motion– Knowing how to draw a free body diagram will greatly help in solving almost all problems of this chapter
Simple harmonic motion– Energy conservation method will be useful in finding time period in even the most complicated cases of SHM
First law of thermodynamics– Knowing the statement of energy conservation will help you to solve a number of numericals and theoretical questions as well
Current Electricity– A good practice of Kirchoff's law problems will help you to score good percent in this topic
Radioactive decay– The radioactivity decay formula will be the most useful tool in solving almost all the problems
Mathematics
Conic sections– Knowing the formulas well will help you. The parametric form is one of the most useful tool in solving problems of conics
Quadratic Equations– knowing the fundamental properties regarding nature of roots / intervals in which roots lie will help you
Progression and series– very scoring and simple chapter. Knowing the definitions and practicing ample of problems would be useful
Differentiation– Keeping the formulas in mind will help. Geometric interpretation of derivative is an important concept. A number of simple questions are asked which can be done with ease
Vector Algebra– Knowing how to visualize the situation will be useful. The concepts of vector and scalar triple products are most scoring.
Chemistry
Alkyl Halides– Simple questions based on reactivity / type of reactions are asked and can be cracked easily
Electrophilic aromatic substitution reactions of benzene– standard reactions are the most important. Direct questions are asked from this chapter
Chemical Equilibrium- Knowing the basic equation of equilibrium along with a proficiency in solving ideal gas equation problems will definitely fetch you full marks
Chemical Kinetics– First order reactions are asked in JEE and are easy if you know the basic definitions
Ores and Metallurgy- Standard questions are asked which can be done easily
Coordination compounds- isomerism is an important but easy topic and you can easily score 100% in this.
Remember all other topics are also important. Do not leave them!
5
Prepare previous year question papers
Having an overview of the previous year question paper is always beneficial. It will give you an idea of  the pattern and get you more familiar with the actual IIT-JEE paper .
6
Learn, Solve, Revise & Repeat
Follow this order. First get your concepts clear, solve questions based on them and the most important revise what you learn. Revision is very important; it will not let you forget anything.
You need not study all day and night. Manage your time effectively so that you have some time for yourself.  Time is less only when you waste it. Continuous studies can create chaos.
Keep a week only devoted for attempting the test series/mock tests. This will help you overcome your panic and fear.
9
Take out time for yourself
Remember that only a healthy mind is productive. Do not stress yourself too much. Engage in outdoor games, eat healthy , sleep well . All this will eventually contribute in your success.
It's just another exam, no big deal. Al your hard work will eventually pay off . So have faith in yourself and go for it. Don't hover too much when the exam is closer. Don't study too much before the exam . Stay calm.
You may have two months or two years , the one thing which will count is your hardwork . Leave no stone unturned.  You can do it. All the best!
Originally posted 2016-07-28 16:00:49.