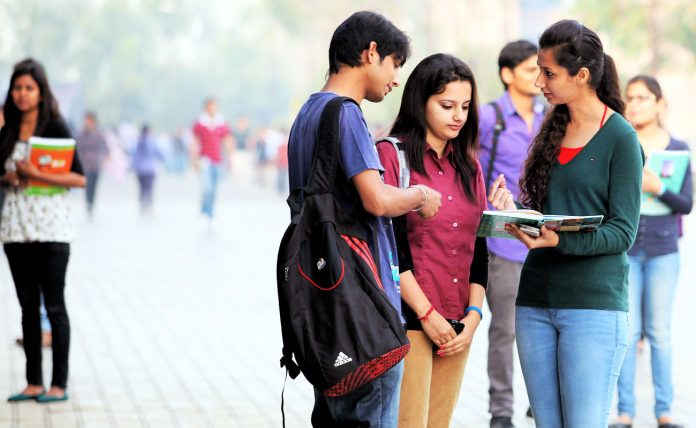 The Indian engineering services is a well-sought after career for all engineering graduates. IES refers to the services that cater to the technical and managerial functions of the Government of India. Most of the IES graduates are associated with public sector units which include roads, railways, manufacturing, public works and telecommunication.
The union public services commission (UPSC) conducts the IES entrance exam and then the IES officers are appointed by the government of India based on the recommendations made by the UPSC. This exam is considered as one of the toughest exam to crack; clearing IES is no less than a dream comes true for all the aspiring candidates.
So what all you need to get through this exam? A little dedication and some of the below mentioned preparation tips.
1. Preparation Tips to crack IES 2019
Know Your Syllabus
Only when you know your syllabus you can move in the right direction. Preparing for such tough exams is a self learning process. Once you get acquainted   with the syllabus, solve questions, read various subjects only then you will know your areas where you need to improve. In order to reach your destination you need to get familiar with the path you chose.
Start Early
Since there is too much to study for out smartening this exam you need to start your preparations a bit early . Starting preparations during your graduation years will be the most suitable. By this it is not meant that you can't get through the exam if you have started late but, remember the more time you get to clear your concept the more your chances of cracking the exam will increase.
Don't be Superficial
While answering to question which demand your view point on some topic, you need to be very logical and thoughtful. Try to answer question in depth .Your answer should reflect your knowledge on the topic. Don't try to be very sketchy and artificial.
Beware of Negative Marking
If you are not sure about a particular answer, don't take a risk. Negative marking is evident in the IES examination which can affect your score severely. Try to filter your options but incase you are still unable to find the answer it is advisable to leave it rather than marking the wrong option.
Previous Year Question Papers
Go through the previous test papers as much as you can. You will get to know the pattern of the paper as well as it will help you gain confidence and overcome panic.
Legibility is the Key Factor
This one is very important. Make sure that you write your answers neatly and in an orderly manner. If you don't do this it may cost you severely as there is a five percent deduction in marks for ineligible answers.
Mind Your Words
In the conventional papers those who present their answers with the prime usage of words tend to gain. So think twice before you write!
Manage Your Time During the Exam
Managing your time effectively is an important aspect of attempting the paper to the fullest of your knowledge.  As answers are expected to exhibit a certain quality, a candidate should be clear on how much time to be spent on each question and must stick to the timing strictly during the exam.
Follow General Methods for General Studies
The IES paper also include the general studies section for which you need not to buy any special kind of books. Prepare for it the most general way i.e. through newspapers and journals or you may choose to refer to the NCERT'S for history and political science. This is the most simplest and effective way to conquer the GS section. "General science is like an ocean so throw your trawl there, where you tend to find the fishes!
Self – Faith is All You Need
Be confident, have faith in yourself. Relax before your exam, have a good sleep and think positive, the rest will follow.
2. Eligibility Criteria for IES 2019
The Indian engineering services  is very detailed and is chalked out by the UPSC. In order to be eligible for this prestigious examination you need to fit in the below mentioned parameters.
A) Nationality criteria for IES 2019:
The candidates applying for IES must either be an Indian Citizen or a subject of Nepal or Bhutan.
A Tibetan refugee who made India is his/her permanent base before January 1st, 1962.
A person or candidate of Indian origin migrated from Pakistan, Sri Lanka, Burma or East African countries of Kenya, Uganda, United Republic of Tanzania, Zambia, Vietnam, Ethiopia etc also fall under the IES Eligibility Criteria.
The candidate mentioned in 2nd, 3rd and with subject to Nepal and Bhutan have to produce a certificate of eligibility issued by the Government of India, till the certificate is not produced there admission will be on temporary basis.
B) Age limit for IES 2019:
The minimum age attained by the candidate is 21 years and the candidate must not be more than 30 years.
The candidate must fall in the age bracket of 21 to 30 years on 1st August of the year of examination.
The upper age limit is 30 but is relaxed in case of Government servants and has been increased to 35 years but the candidate has to be an employee of any department or office under any authority like Railway Department, Central Public Works Department, Military Engineer Service department etc in order to fall in the eligibility criteria of IES.
C). Educational requirements for IES 2019:
A candidate must have an Engineering degree from a University incorporated by an Act of the Central Government or State Legislature in India.
The candidate must have passed section A & B of the institutes or University examination.
The candidate must have passed a Graduate Membership examination of the institute of electronic and Telecommunication of India OR Obtained a degree/ diploma in Engineering from such foreign institute/ university and under such condition as may be recognizable in the eye of Government for the purpose from time to time OR passed Associate Membership examination part II and III/ Sections A and B of the Aeronautical society of India OR passed graduate Membership examination of the Institution of Electronics and Radio Engineers, London held after November, 1959 are required to be in the eligibility criteria.
D). Physical standards for IES 2019:
The candidates applying must be physically and mentally fit as per the physical standards laid by UPSC with regard to the IES Eligibility Criteria
In order to become familiar with the IES 2017 examination pattern, please have a look at the table below.
3. IES 2019 Examination Pattern
The IES examination is divided into two parts:
1) PART 1 – The written Examination
2) PART 2- The Personality Test 
Category
Section
Type
Subjects
Duration
Maximum Marks
Civil Engineering
      I
  Objective
General Ability Test
(Part A: General English)
2 Hours
   200
(Part B: General Studies)
Civil Engineering Paper-1
2 Hours
    200
Civil Engineering Paper-2
2 Hours
    200
     Ii
Conventional
Civil Engineering

Paper-1

3 Hours
    300
Civil Engineering

Paper-2

3 Hours
   300
Mechanical Engineering
    I
  Objective
General Ability Test
(Part A: General English)
2 Hours
  200
(Part B: General Studies)
Mechanical Engineering Paper-1
2 Hours
  200
Mechanical Engineering Paper-2
2 Hours
  200
 Ii
Conventional
Mechanical Engineering Paper-1
3 Hours
  300
Mechanical Engiineering Paper-2
3 Hours
  300
Electrical Engineering
 I
Objective
General Ability Test
(Part A: General English)
2 Hours
   200
(Part B: General Studies)
Electrical Engineering

Part-1

2 Hours
    200
Electrical Engineering

Part-2

2 Hours
     200
Conventional
Electrical Engineering Paper-1
3 Hours
      300
Electrical Engineering Paper-2
3 Hours
      300
Electronics And Telecommunication

Engineering

 I
Objective
General Ability Test
(Part A: General English Test)
2 Hours
       200
(Part B: General Studies)
Electronics And Telecommunication Paper -1
2 Hours
       200
Electronics And Telecommunication Paper -2
2 Hours
       200
 II
Conventional
Electronics And Telecommunication Paper -1
3 Hours
       300
Electronics And Telecommunication Paper -2
3 Hours
       300