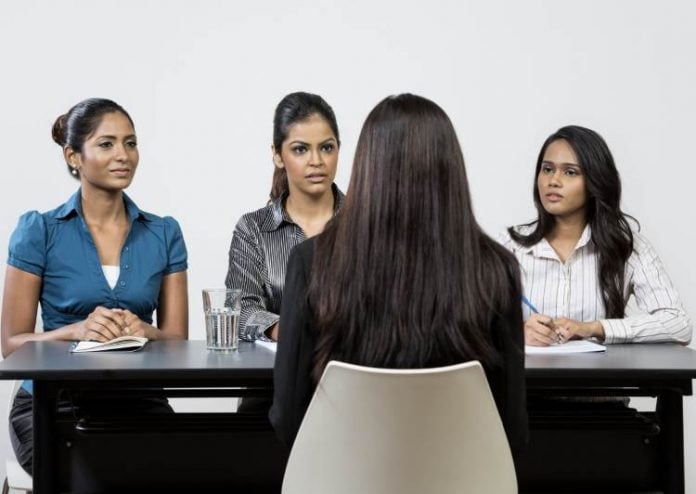 A final year student is mostly worried about their career. After enjoying the fun at college life only a few students pursue further studies, but most of them want to enter the professional world. Well it is not very easy to get into a well paid job and the shortcut is through, "cracking the campus interview". So, if you are going to appear for a campus interview, you must prepare yourself.
Remember, it's really, really, really difficult to find a job outside your campus, if you are unable to secure one during the campus interviews. We understand this puts more pressure on you, but it is also important to set the right expectations.
Here we are sharing 10 tips & tricks shared by alumini of engineering, management and law courses which may help you to crack your interview at your college campus.
Resume is the very first gate. It is your first impression to the recruiters. Hence, making a perfect resume is very necessary. You must include all the projects performed and training you underwent. This gives an impression of being familiar to professional world and also represents your seriousness towards work.
2
Prepare the basic questions
You must prepare the basic question & answers  so that you are confident while answering them. So revise few points before entering the interview room. Interviewer may want to test your basic knowledge of your subject.
The key to success in job interviews is your confidence and poise. The age old adage 'first impression is the last impression' holds true in these situations. So, dress to impress and have an impressive resume.
3
Research about the company
It is really important to know, which company will be visiting your college, so that you can read about the company profile. This will let you get an idea about the mission and vision of the company as well as what kind of employees they are expecting; which might help you to prepare yourself prior to the interview.
4
File up your certificates
Your recruiters may wish to check upon your past performances. So make a proper file of your certificates and marksheets. Keep all the certificates serial wise so that your recruiters may see a progress in you. Pile up the certificates of 10th and 12th, then all the achievement certificates you received in school and college.
After resume the next impression is your presentation. Students scoring good grades may not be selected and one who is an average scorer is selected by the company; have you ever wondered why? The reason is presentation. Your way of presenting yourself in front of the interviewer must be formal and confident. Remember you'll be marked on everything, from your way of entering the room, to your dressing style, to your sitting style, from the way of answering to leaving the room; each and every bit is noticed by an interviewer. So it is very important to work on each and every point before appearing for an interview.
Your dressing style presents the inner you. So always dress up in formals when appearing for any interview. If you have a college uniform, do wear it if not; get something which is fully formal instead of something like a jeans and t- shirt. Your dress must be tidy and well ironed. You must look perfect, with clean shave face and least makeup and cleanly combed hairs. Remember, you are not in a fashion parade, but in an interview room. Hence, spikes in hair, beards or may be dark makeup (for girls) will not do.
7
Maintain your body posture
Your body language would reveal your maturity. An immature employee is not the requirement of any company. So maintain a proper body posture. Walk in with a smile, straight backbone and shoulder to show your confidence, shake hands warmly to show that you are passionate. Sit up straight throughout the interview to show your dedication and interest.
8
How to answer the questions by the interviewer?
Making an eye contact with the interviewer is very important. This shows your confidence. You need to be clear while answering the questions put to you. Avoid speeding up or fumbling while answering. Never attempt the questions you don't know. It is better to speak the truth rather than guessing, as it leaves a bad impression on interviewer. Be calm while listening the questions and ask the interviewer if you didn't understand.
9
Never show your nervousness, Be confident
It is obvious to be nervous before a campus interview, but never show your nervousness to the recruiters. They may try to confuse you just to check your confidence, so try not to get confused by lose your confidence, handle the pressure inside the interview room smartly.
10
Give recruiters a reason to select you
Remember you are not the only one applying for job. There are many more in this run. So, give a reason to the recruiters to select you and not anyone else. You need to impress the interviewer and make them feel that you are the one who have that potential to go long in the run.
Below are few questions you may be asked during interview
Tell me something about yourself.
What are your academic achievements?
(Few questions from your resume)
(Questions to test your aptitude)
Why should we choose you?
Why do you want to work with us?
Do you want to ask me anything?
It is important to answer the questions wisely and with full confidence to crack the interview. Remember there is a slight difference between confidence and over confidence. Generally students fail to crack a campus interview either because of lack of self confidence or because of over confidence. So just prepare yourself and do practice a couple of times with friends or classmates to avoid minor mistakes which might become a reason of failure. Plan well and practice well, this will ultimately build up your confidence.
Wish you luck.
Originally posted 2016-07-27 03:41:09.