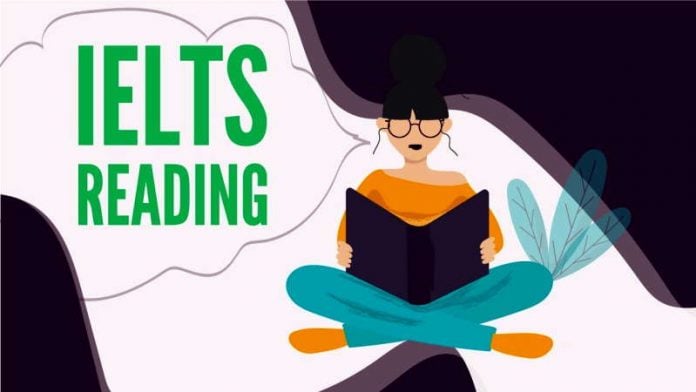 Getting band 8 in IELTS reading is difficult but not impossible. Band 8 or higher in IELTS exam is the result of months of groundwork that the candidate lays. Utmost concentration and sound strategy can help one achieve the desired band.
Given below are 7 Secrets from Top Candidates to Score Band 7/8 in IELTS Reading Exam:
1
Don't believe in everything you read online about IELTS Reading
There are innumerable articles on web, discussing the tips and tricks to crack IELTS and achieve high band score. Without doubt, some of these are helpful but most of them are just shortcuts and irrational advises promising you a higher band. These shortcuts restrict your growth and limit your reading skills. So, why focus on tricks when you can concentrate on building up your overall capabilities Remember there are no shortcuts to success.
2
For band 7 or 8 in IELTS good reading skills are pre-requisite
While the tricks mentioned online may help you score an IELTS band 5 or 6, to score band 7 or 8 you need advanced reading skills.  Advanced reading skills include having a wide range of vocabulary, better understanding of passages, knowledge of linking words, understanding of relationship between sentences and usage of key words.
3
Understanding the question efficiently
Everything you need to answer the question is in the question itself. Focus on the question and it'll take lot less time and efforts to locate the answer. If you do not know what you are actually looking for, reading the passage is just waste.
These two techniques have their mentions in every blog post, article and books related to IELTS. These indeed should be necessarily a part of your strategy and you should learn to master them for excelling in IELTS Reading module. It is also important to learn the difference between them. Skimming refers to looking only for the general or main ideas. You hone in on what is important to your purpose. After you've thoroughly skimmed the text, read the questions and look for keywords, then scan the passage for answers.
5
Increase your vocabulary specific to particular topics
There is no specific section in IELTS exam for judging your vocabulary. Instead, this parameter is assessed in every part of IELTS test. A proper grasp of vocabulary is of paramount importance. Practice a lot of IELTS Reading module, one thing you'll notice is that many similar passages come and they have similar vocabulary. It is worth spending time learning these words.
Each question in IELTS Reading section is worth the same points. Hence, it is wise to give each question equal amount of time. There are 40 questions to be solved in 60 minutes. Give each question 1 minute since questions in passage 3 become trickier. It may seem absurd to leave a question if you are unable to find an answer for it, but this is what the wise thing to do is.
Enjoying reading as a hobby and for pleasure, attributes greatly to a high score in IELTS reading section.  Being a good reader gives you an advantage of understanding the organization of text and framework of words. Hence, read more.
Apply these strategies to both your training as well as testing sessions and remember, focus on training yourself which include improvising your overall reading skills.
GOOD LUCK!
Originally posted 2018-03-15 16:28:23.