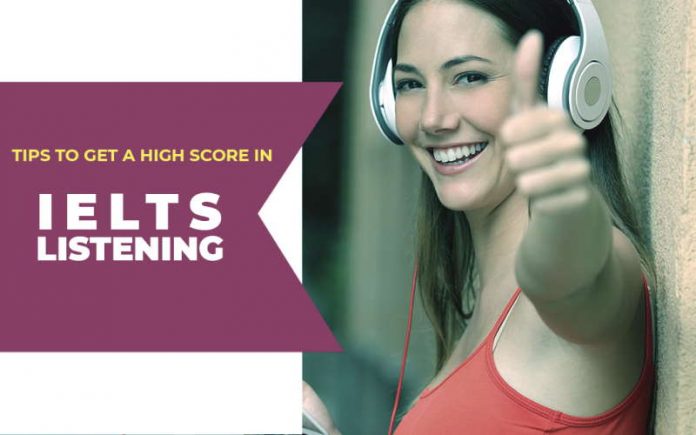 It's generally believed that the candidates cannot do anything to elevate their IELTS band score in a short period of time. Webeg to differ and do believe that with enough determination, hard work, practice and accurate strategies, one can achieve the desired band score. Overall higher band in IELTS exam is not really far-fetched and IELTS listening can be your best bet.
1
Here is a 7-step strategy to score higher band such as 8 or 8.5 in IELTS Listening module:
Familiarize yourself with the possible types of questions in IELTS Listening.Make sure you have reference books and full range of IELTS listening material. There are many websites including BBC, CNN etc. which provide both audio based and video based modules, also a mix of audio and video. Prefer a mix, since video based though are more fun but they are less helpful.
You need to get used to the British accent as well as other main accents to get through the IELTS listening test. Watching movies and TV shows without subtitles and listening music is by far, the best practice. On one hand, they are comforting and amusing way of learning, while on the other they tune your ear to get familiar with the paces, pronunciations, idioms and accents of English speech. Also, they consequently polish your vocabulary and perhaps also give you some phrases for IELTS Speaking test.
Be consistent; this does not require you to solve whole sets of tasks daily. Your intensive practice schedule may include solving one part of IELTS daily and listening to any British news channel or Radio program. You can even watch a couple of movies or listen to some songs. Mix all the different things and make learning fun.
Choose some longer learning programs co-linked with your hobbies and interests. This will not only trigger your interest but you'll understand better and gain more information from the program.
Take practice IELTS Listening module, don't take it as a test but use it to improve your skills. Stop the module and re-play it to listen carefully if you don't understand. Understand the difference between testing and training and spend more time training yourself.
When you even test yourself, listen to the audio again for any missed questions. Listen it as many times as you can and if you are unable to find any, look for transcripts.
As the last step, try and find authentic listening material with questions, this will help you boost your skills as well as your confidence.
Pay attention to linking words such as firstly, next, moreover, etc. They indicate different relationships between words such as addition and contrast. Usually, important information comes after them, so you need to listen carefully.Other than that, no matter which skill is assessed, you need enough vocabulary to succeed in the test. Expanding your vocabulary helps you to better understand information and give correct answers. Also try to predict information. Sometimes, it helps you to get correct answers even before listening to the recording. At the end, it all comes down to practice. Put these tips into action.
GOOD LUCK!
Originally posted 2018-03-15 17:33:50.