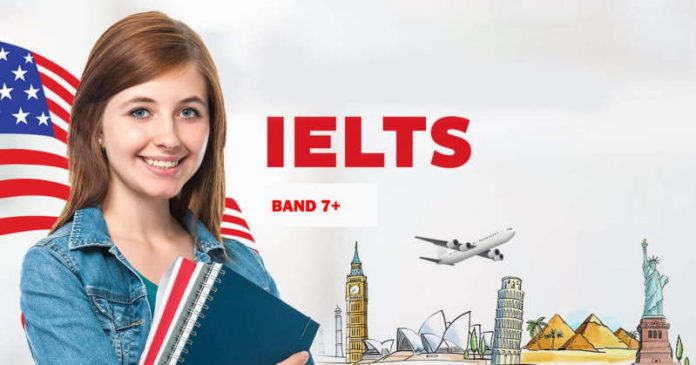 For most international students, IELTS band 7 is the ultimate goal. IELTS band 7 is an evidence of your good English and opens your way to join any university course,some as good as the elite Oxbridge and Ivy League institutions.Only a few degree programs require a higher IELTS band score than band 7 and these tend to be language intensive courses like literature, law and linguistics. If you are constantly preparing for IELTS band 7 and your score is stuck on 6 or 6.5 then along with practice you need a change of approach.
If you are getting the same result in the retakes, you definitely need to change the way you are taking your exam.  Remember, the IELTS exam is not the method of preparation but a final step in your study. Some people think, the more they appear in exam the more their IELTS band score will improve. While this may be true for lower band scores, taking a leap from IELTS band 6 to IELTS band 7 or 8 requires different approach.
Following are the 7 steps to band 7+ in IELTS:
Be persistent. The process of acquiring band 7 in IELTS exam may require you to take several attempts. The key is to not feel disheartened and continue the extensive practice.
Scoring band 7 in IELTS language is possible only when you are well-versed with the language as you are with your native-language. This requires time, practice and right approach. Remember, Roam was not built in a day.
Learning a language requires you to practice smartly. The only way to learn language is repetition. While practicing, focus on the common problems faced by many students and try overcoming them. To score band 7 in IELTS exam try focusing on the things below:
Timing in all IELTS sections.
Vocabulary and sentence structure in IELTS writing section.
Grammatical errors in IELTS writing and reading section.
Picking out small details in IELTS listening section.
Usage of key words in IELTS reading and writing section.
Fluency and grammatical features in IELTS speaking section.
Practicing the language doesn't mean allocating a number of hours to it and solving the tests but also introducing the language into your lifestyle and rehearsing it throughout. Try interacting with people or a friend in the language. This will serve following benefits:
Improving fluency for IELTS speaking section.
Easiness in translating words from your native language to English.
5
IMPROVISING THE MISTAKES
Identify the mistakes that you commonly make and keep them in mind while solving other practice papers. If you solve 6 practice papers in a row, there are strong chances that you have made the same mistakes in all 6 of them. Hence, get your work checked, understand your mistakes and the reasons you made them. Learning from your mistakes can help you increase your IELTS band score.
6
PAY ATTENTION TO DETAILS
Grammatical errors are easily made. Focus on all the punctuation and spelling errors. No examiner will tolerate these mistakes, since IELTS exam is all about accuracy in language and not in ideas.
I can't stress enough on the importance of practicing. Just knowing the techniques won't serve the purpose, practicing them will help you inculcate them as your regular habit and hence help you in exams to manage time and spare time for checking. English is a skill, the more your practice, the better you get at it. Unlike chemistry and history you cannot revise English.
All of these are the techniques you've learnt to apply on your native-language over time but we need to apply them on English as well. The more you practice them, the higher will be your band score. And scoring band 7 in IELTS exam won't seem much of a task.
Originally posted 2018-03-21 15:42:43.