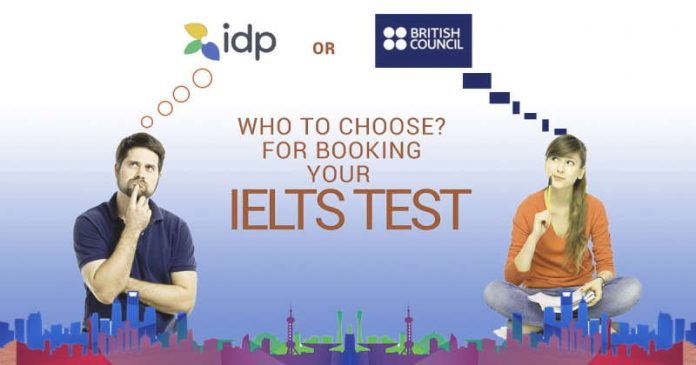 Majority of the students believe in the rumors that persist stating IDP to be better than British Council or vice versa. The opinions concerning both of these systems are ever changing. As you get more in touch with different people, you'll get a myriad of theories. But there are no relevant facts or data confirming either of the two being better, lenient and friendly.
It is certain that your test experience in both of these schools is going to be exactly same, since teachers are well-trained through similar methodology and are compliant to assess the examinee with same criteria. In listening and reading module, each right answer awards you one point and with each wrong answer you suffer with loss of one point. In writing and speaking sections, the examiners evaluate the candidate with the same marking criteria. Other than this, the examiner's pattern of checking is also re-evaluated by the senior examiner, considering the same criteria of checking.
IDP, British council along with Cambridge English Language Assessment owns the IELTS test, hence there is no distinction and in essence, they are all one company. All the tests are set by Cambridge English Language Assessment and conducted by British Council or IDP; hence there is no difference in the difficulty level.
You can try taking exams from both of these schools in the same day and your marks will not wary. If they wary, it is because of difference in your performance. These rumors still persist because many students take these excuses into effect for hiding their flaws. It is highly natural to find someone to blame if you fail since it's difficult to acknowledge that it was lack of preparation or hard work that you couldn't achieve the desired score.
Blaming the British Council or IDP is like putting the blame on water supplier when you yourself forgot to pay their bills. Your neighbors might be getting the water as they paid their bills off.
Hence, it is better to look into yourself and spend time on working on your loop holes. Work harder and smarter the next time instead of switching between the British Council or IDP.
Originally posted 2018-03-26 22:13:40.