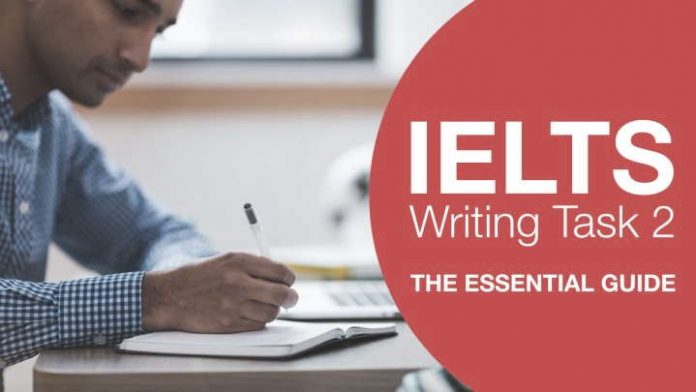 It's difficult for even native speakers to start writing automatically without giving the topic much of a thought. For those who have English as their second language, the difficulty level is increased several folds. It's natural to go off the topic, make grammatical, punctuation and silly spelling errors and forgetting about the time limits. All of these factors keep you a foot away from your desired IELTS band 7.
To score band 7 in your IELTS writing section, you need to work on following points:
Make sure you keep on topic
Manage your cohesion and coherence well
Provide excellent language and vocabulary
Avoid repeating things
Include enough complex sentences and a good range of linking words
Fit all the ideas in the given word limit
Manage time.
Planning an outline of your ideas and the information to support them, making notes of the keywords and jotting down the vocabulary and sentence structures you wish to use can make your task easier and better. Much of this can be decided way before you appear for the IELTS exam.
Given below is a 5 step planning guide to a great score in IELTS writing task 2:
The first step to solving any question is to understand the actual requirements of the question.
What does the question expects you to do (discuss, give an opinion, argue etc.)?
What are the major points that you need to include in the paragraphs and sub paragraphs?
What and how many parts are there in the questions that you need to comment on?
What is the word limit?
What is the time limit?
2
COLLECT IDEAS RELATED TO THE TOPIC
Once you understand the needs of the question, the next step is to collect relevant ideas about the topic. Brainstorm any related ideas and also of any vocabulary you know about this topic and make notes.
You sometimes get many ideas related to the topic. Considering the word limit, you have to eliminate some. The important point to remember in task 2 is to support your ideas with evidences and examples.Select ideas that are linked to each other, join them with linking words like furthermore and moreover.
Now create an outline of your article. You need not make a detailed structure- just the main point, evidences to support it and sub points.
Introduction and conclusion should be part of the outline too. Other paragraphs should be linked to the introduction and conclusion should form a valid ending.
EXAMPLE:
The global warming is increasing. Explain this problem and suggest some solutions.
(Problem solution)
Introduction:
Global warming is increasing due to human activity.
Major reason is deforestation.
Many solutions available.
Body part:
 Paragraph 1:
Negative impact of regular human activities.
Emission of gases like CO2 from automobiles, air conditioners etc.
Need to think about our future generations.
Paragraph 2:
Government enforcing strict laws for the control.
Responsibility is not only of government.
People have some responsibilities to pay off as citizens of the globe.
Using environment friendly technologies in industry and also in the home
Conclusion:
Need major policy changes.
Educational programs.
Each individual must play a part.
The stewardship of our planet is the responsibility of everyone.
It's now time to note down some related vocabulary and linking words. Also think of specific phrases that you can use and write them against the paragraphs you want to include these in, this will make sure that while writing you don't forget to use them.
The 5 step planning guide to a great score in IELTS writing task 2 is now ready, all you need to is to put flesh on your skeleton. This systematic planning will help you score band 7 in your IELTS writing section.
GOOD LUCK!
Originally posted 2018-03-21 13:46:44.