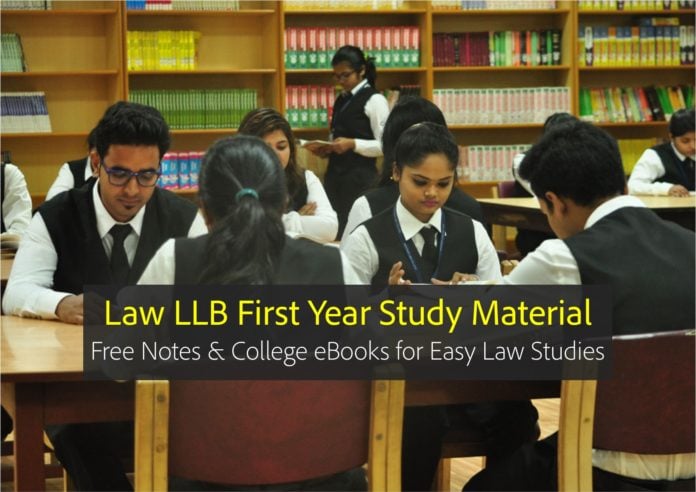 L.L.B. or Bachelor of Legislative Law is an undergraduate law course offered by various Indian universities. There are two options to pursue LLB course. One is the 3-year course for which the minimum eligibility criterion is graduation and the other is an integrated course of 5-year duration for undergraduate students. But, here we will discuss graduate law course i.e. 3 years.
LLB course is one of the most prestigious courses and various career options are available in both private and public sector in India. Though, most LLB graduates prefer to become an advocate and practice law as a professional.
Bachelor of legislative law is of 3 years which includes 6 semesters, where students get the LLB (General) after successful completion of 4 semesters. On the other hand, LLB degree is given to candidates only after completing 6 semesters.
However, when it comes to LLB first year studies, many problems are faced by students as shared by them to our team. They find difficulty in searching online free study materials, notes & eBooks for the subjects taught in LLB first year.
Thus, to solve this problem, many LLB students and seniors on the Studynama community for Law students, graciously shared their notes and other study material which will help to make your LLB first Year study easy.
Here's a list of LLB First Year subjects for which free Law lecture notes are available on Studynama:
 You can visit the above links and download the lecture notes, eBooks and other study material for LLB first year studies. We hope LLB first year study materials will help you in your studies. Feel free to request your specific subject course below in the comment section.
Originally posted 2018-04-21 11:13:09.