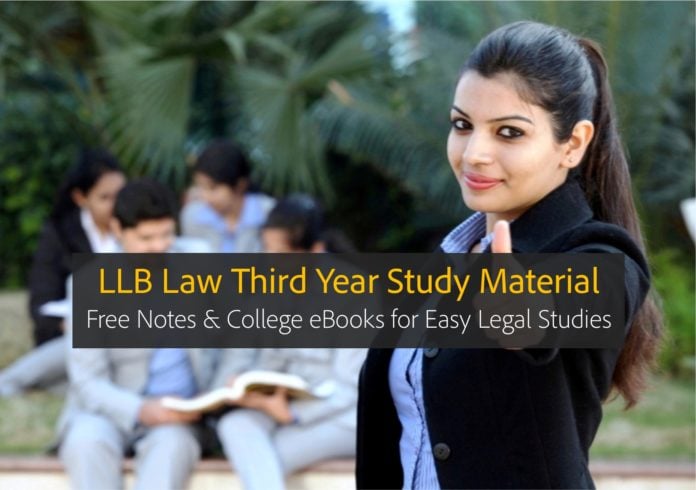 LLB (Bachelor of legislative law) is an academic study of law which will give you an insight into the legal systems on which much of our day-to-day life is based. A three-year bachelor's degree in Legislative law makes you practice some more skills of thinking, analysis, written and verbal presentation of ideas of arguments. The skills are necessary to practice law but make great transferable skills for many other career paths, such as teaching, the civil service, and the voluntary sector.
Many problems are faced by LLB final year students in finding good quality and free online study material for their Law subjects.
However, with the availability of LLB Forum on Studynama Online Community, various LLB final year students have shared their study notes and college eBooks which you can access and download for free.
Here's a list of LLB Third Year subjects for which free LLB lecture notes are available on Studynama:
You may access these links and easily download the LLB study materials for the third year of your course.
We hope the Studynama Community forum for LLB third-year students will help you in your semester exams. Also, please feel free to request any specific subjects' study material below in the comment section.
Originally posted 2018-04-21 11:26:59.