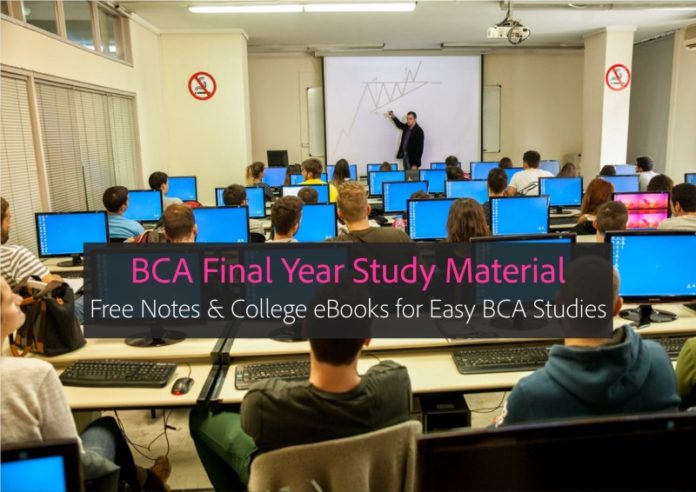 The Bachelor of Computer Applications (BCA) is an undergraduate Programme to start a career in computer science. It provides a sound academic base from which an advanced career in computer applications including the latest developments keeping pace with the industry can be developed.
The Programme also carries out the required analysis and synthesis involved in computer systems, information systems, and computer applications. It is surely the best ladder to take you to the top of your career. It can help you achieve and realize your goal with a more realistic and practical approach.
Many students struggle with finding quality and free study material for their BCA third year course. Don't worry though; you have Studynama to your rescue. We have several BCA students on our online community who have graciously shared their notes and other study material which will help to make your BCA Third Year studies easy.
Here's a list of BCA third Year subjects for which free BCA lecture notes are available on Studynama:
 You can simply visit the above links and download the lecture notes and eBooks for these BCA Third Year subjects. We will continue to add more subjects to this list as more BCA seniors share their study material on our online community.
We hope this BCA third year study material will help you in your studies. Please feel free to request for any specific subject course material below in comment section.
Originally posted 2018-04-18 11:34:31.