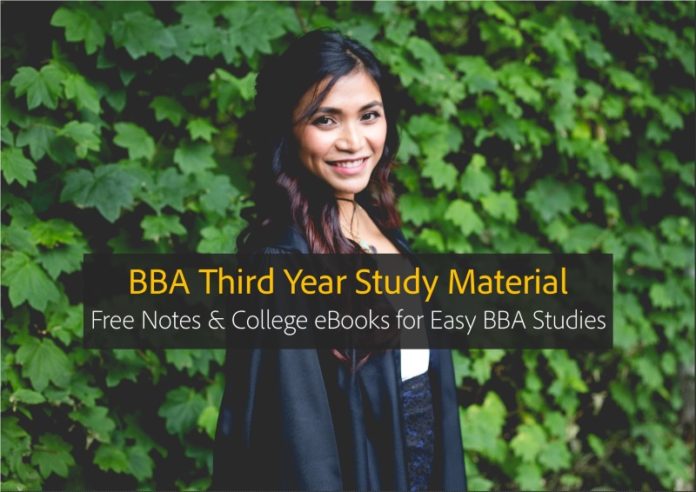 BBA (Bachelor in Business Administration) is a professional course which provides an insight of various business solutions and prepares students for several roles related to management and administration business purposes.
A three-year bachelor's degree in business administration provides all basic knowledge about business management and inculcate communication and leadership qualities in the students to raise up as a business professional. It's a perfect combination of management, commerce and IT subjects for overall development to be a professional in various business solutions.
Many problems are faced by BBA final year students as per the feedback shared by them to our team. They face problems in searching online study materials specific to the subjects in BBA Third year.
However, with the availability of BBA Forum on Studynama Online Community, various BBA final year students have shared their study notes and college eBooks which you can access and download for free.
Here's a list of BBA Third Year subjects for which free BBA lecture notes are available on Studynama:
You may access these links and easily download the BBA study materials for the third year of your course. We hope the Studynama Community forum for BBA third-year students will help you in your semester exams. Also, please feel free to request any specific subjects' study material below in the comment section.
Originally posted 2018-04-13 12:01:15.