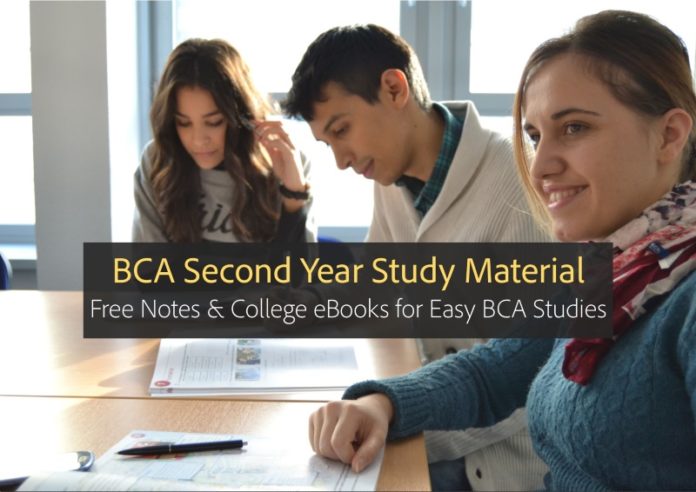 Bachelor of Computer Application (BCA) is one of the popular options to make a career in information technology. It is an undergraduate academic degree in computer application. The duration of this program is three year and each year includes two semesters. This program provides a sound academic base for an advanced career in computer application.
This field provides you ample opportunities to make your career not only in private sector but also in the public sector. The government organization like NIC, Indian Army, Indian Air Force and India Navy also recruit a large number of computer professionals for their IT department. This program demonstrates sound knowledge in key areas of computer science or industrial computing. It also carries out the required analysis and synthesis involved in computer systems, information systems, and computer applications.
Several students pursuing B.C.A have complained about lack and low quality of study materials available online. So, at Studynama your BCA seniors have graciously shared their notes and other ebooks which will help all BCA Second-year students in their studies.
Here's a list of BCA second Year subjects for which free BCA lecture notes are available on Studynama:
 All B.C.A Second-Year students can access these above links and download the PDF lecture notes as well as eBooks with just a free Studynama.com account.
We hope more BCA seniors on the BCA Studynama online forum on Studynama Community would share their notes and study material to help other BCA students.
Also, please note we will keep adding more subjects for BCA second year. Further, you can request any specific subjects' study material or ask any question or query in the comment section below.
Originally posted 2018-04-18 13:11:33.