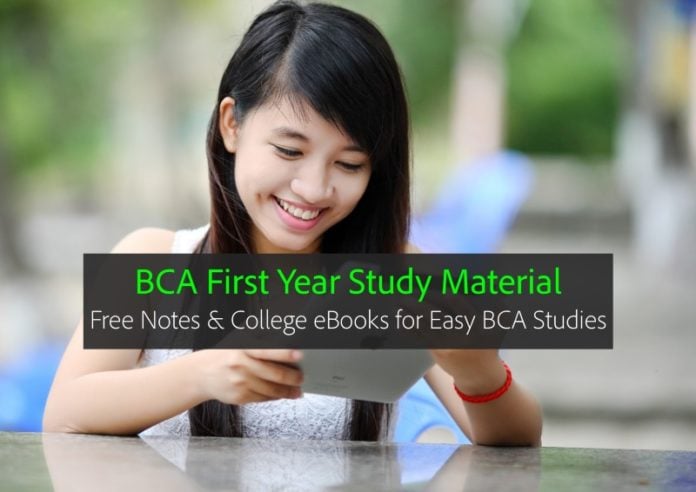 B.C.A (Bachelor of Computer Application) as we know is a 3-year program. It is an undergraduate degree course in computer application. As IT (Information technology) is increasing rapidly day by day, it is also enhancing the opportunities available for Computer application graduates.
The demand for IT professionals is increasing not only in India but also abroad. After the completion of the course, the student can find a job in reputed IT companies like IBM, Oracle, Infosys, and Google. The student can work as a system engineer, junior programmer, web developer or as a system administrator.
However, when it comes to BCA first year studies, we received a feedback from several BCA students about the unavailability of good quality and free study material for first-year BCA course. So here at Studynama, you can find study material for all BCA First Year subjects where your BCA seniors from all over the country have shared their study notes and lecture eBooks. You can access all study content for BCA on the BCA forum on Studynama Community here.
Further, you can follow the below links to access specific subject study material for BCA First year.
Here's a list of BCA First Year subjects for which free BCA lecture notes are available on Studynama:
 We hope this free study material for BCA First year subjects will help in your semester exams as well as help you save time in making your own notes. We hope you get good grades with the Studynama Community study material for BCA First Year.
Please feel free to comment if you have any queries or request regarding other subject study material.
Happy learning and all the best!
Originally posted 2018-04-20 13:07:44.