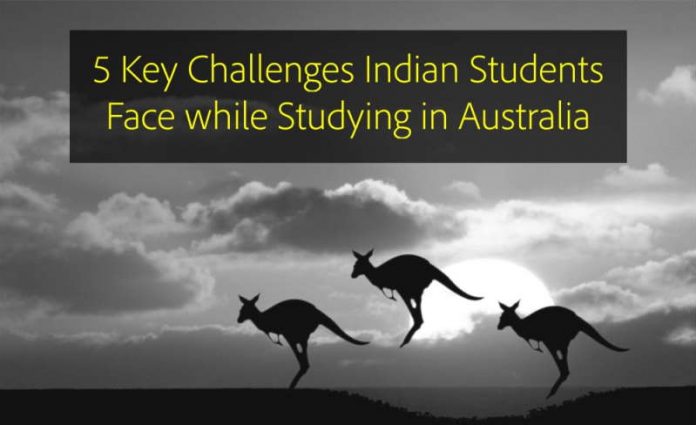 Australia is one of the most chosen countries for education purposes amid Indian students. The country harbors third largest population of international students in English-speaking world behind UK and USA. Though a great number of international students migrate to Australia every year, yet the migrants are outnumbered by three to one and face certain difficulties.
Listed below are 5 key challenges Indian students face while studying in Australia, and ways to overcome them:
Australia is an English speaking nation. Coming from a non-English speaking country, Indian students can face a lot of problems. Day-to-day activities like interacting, buying groceries etc. can seem to be very tough for the students.
How to overcome-
There are numerous language support programs available in the universities. Students can make full use of that. Also, interaction with local people can also help improve their conversational skills.
2
MAKING NEW FRIENDS IN THE COUNTRY
Coming from different country can be all the more daunting, since not only the university but the city and its people are new to you too. Hence, getting nervous is perfectly normal.
How to overcome-
Initiating a conversation with the person sitting next to you can be a great way to make friends and feel less uncomfortable. Joining student organizations or clubs can be beneficial too.
3
ADAPTING NEW CULTURAL NORMS
Coming from different cultural background can make your initial days in the country tough and there are great adjustments to be made on your part. Slang in Australia are different than usual like "ta" (thank you) and "lingo" (language or terminology). These can puzzle the newcomers.
How to overcome-
Researching on internet can give you a rough idea about the social norms. Also, you can try to talk to locals.
Whether moving to a different city in your own country or in a different country, homesickness is very natural. There can be a lot of adjustments that you'll need to make when you move out of your comfort zone.
How to overcome-
Embracing the culture can become easy if you join different student groups. There are many country specific groups in the universities.
Trying to cope up with all the social aspects can have a great impact over your academics. Falling grades triggers depression among many students.
How to overcome-
Take extra tutoring classes outside the university or join study groups. If nothing seems to work talk to your lecturer on how to proceed.
Originally posted 2018-04-28 07:32:34.