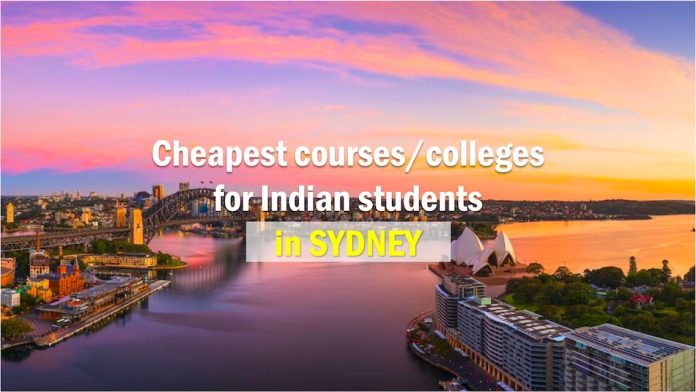 From the sands of Bondi Beach to the sights of its famous harbor, Sydney is a city that's famous all around the world. Known for its scenic beauty and social diversity, Sydney is Australia's largest and oldest city. Immigrants with families prefer to settle in city as it has many suburbs that are very friendly. In the sector of tourism, financial services, IT and education, the city offers first-rate job scenarios for accomplished workers.
TRANSPORTATION
Getting around in Sydney is easy. The city has some of the best transportation facilities.
ACCOMMODATION
In comparison to other states of Australia, Sydney is really expensive. There are varieties of options available but most students prefer rental accommodation with other students.
Cheapest course options for studying in Australia in Sydney are:
1. SPECIAL – Certificate 4 in Business
This course is designed to inculcate business related skills to be a successful manager, team leader or a supervisor managing a workplace. Responsibility for the supervision of other staff and volunteers is given to students to learn advanced level skills in management.
This 9 months long course costs $3750.00 AU (Approximately $110.00 AU per week).
2. ENGLISH – General English
This course is especially programmed for students who wish to improvise their general English before commencement of their major courses. The 5 level program offered at Elementary, Pre-Intermediate, Intermediate, Upper Intermediate and Advanced levels is designed to improve and assess general English of students.
Duration: 1 – 52 weeks (with the choice of morning or night classes).
Price: Morning class = $175.00 AU per week. (Night Class = $165.00 AU per week).
3. VOCATIONAL – Diploma of Management
This course is designed to learn to apply broad range of proficiencies in assorted work perspectives. Teaching the art of discretion, judgment with relevant theoretical knowledge, these students are made work ready to provide technical advice and support to a team.
Duration: 9 months
Price: From $3750.00 AU (Approximately $110.00 AU per week) AU (Approximately $110.00 AU per week)
Originally posted 2022-09-04 03:45:47.