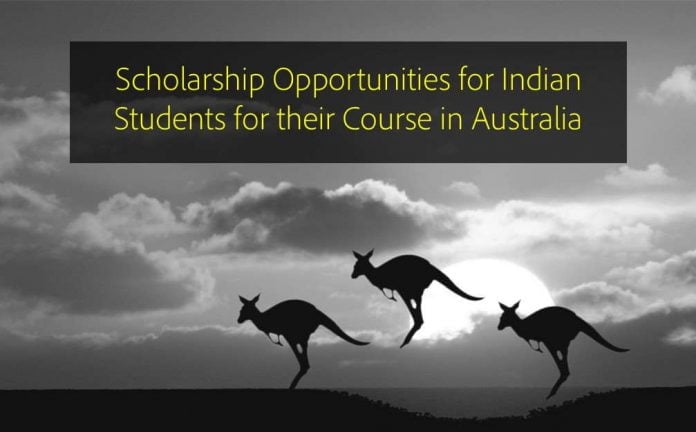 Decision of studying abroad is touted as one of the best decisions and Australia is one of the most preferred destinations, especially for Indian students. Australia has many top notch universities and institutions that deliver international standard education. These universities also give away many scholarships and solve the problem of fiscal issues that many students face.
Given below is the list of Australian scholarships for Indian students wishing to enroll for an international course in Australia:
1
Australia Awards Scholarships
Australian Development Scholarships (ADS) are now known as Australia Awards Scholarships are administered by Department of Foreign Affairs and Trade. The Australia Awards aim to promote knowledge, education links, and lasting ties between Australia and other developing countries, especially in Indo-Pacific region, through Australia's extensive scholarship programs. These scholarships are provided to people who are undertaking undergraduate or postgraduate courses at Australian universities. These scholarships are awarded by Department of Foreign Affairs (DFAT), the Department of Education and the Australian Centre for International Agricultural Research (ACIAR). Advantages of these scholarships include entire tuition fees, return air travel, establishment grants, contribution to living expenses (CLE), Overseas Student Health Cover (OSHC), etc.
2
Endeavour Postgraduate Scholarship Awards
Full fiscal support is extended to students pursuing postgraduate courses or researches (masters or PhD) from Australian universities. Endeavour Postgraduate Scholarship Awards extend benefits which include tuition fees, travel allowance, establishment allowance, monthly stipend as well as health and travel insurance.
3
International Postgraduate Research Scholarships (IPRS)
Students pursuing post graduate courses are offered the IPRS scholarship for two years for a Masters by research degree or three years for a Doctorate by research degree. This program facilitates international students to take a postgraduate research course and at the same time gain experience with eminent Australian researchers. The scholarship covers tuition fees and health cover costs.
4
University of Sydney International Research Scholarships
The students who are willing to undertake a Postgraduate Research Degree or Master's by Research program at this University are allured by the scholarship program offered by the University of Sydney. University of Sydney International Research Scholarships covers cover tuition fees and living allowance for up to three years with a possibility of one semester's extension for PhD students.
5
Macquarie University International Scholarships
Under this scholarship program, exceptional candidates are provided with partial tuition fee cover (amount may vary up to AUD10,000). This scholarship allows students to undertake any undergraduate or postgraduate degree from the Macquarie University North Ryde Campus.
6
Melbourne Research Scholarships
Established by the University of Melbourne, this scholarship is awarded to local as well as international students pursuing qualification in research. The incentives provided by this scholarship programs vary and may include one or more than one of the following: fortnightly living allowance, relocation allowance, paid sick, maternity and parenting leave, full fee remission (international students only) and Overseas Student Health Cover (international students only).
7
Adelaide Scholarships International
This scholarship program established by Monash University provides $10,000 for a full time study load, paid per year for the students pursuing undergraduate or postgraduate courses at Monash University.
8
Flinders International Postgraduate Scholarships
This scholarship is awarded for a period of two years for a Research Masters degree and three years for a Research Doctorate degree. The scholarship covers the international student tuition fees, living allowance, establishment allowance, relocation costs and airfares for the suitably qualified students seeking admission pursue a full-time research higher degree at Flinders University.
Originally posted 2018-04-20 17:38:01.