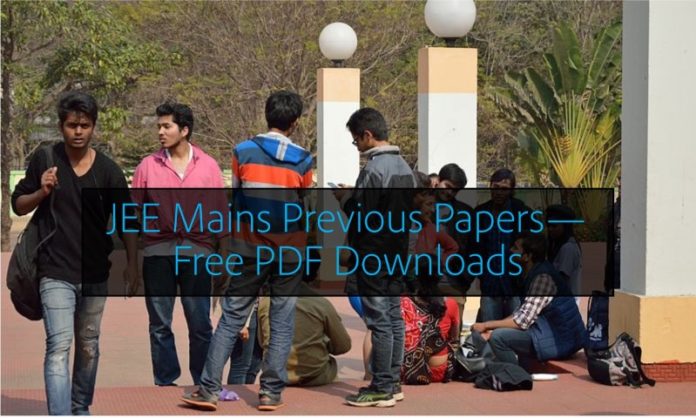 The JEE (Joint Entrance Examination) Mains is an entrance exam which is conducted for the entrance of undergraduate Engineering programmes at NITs (National Institutes of Technology), IIITs (Indian Institutes of Information Technology) and university across the world. As there are very limited best colleges for pursuing Engineering therefore on second hand there are a huge number of applicants who have been appearing every year for the entrance. So, it is highly important for each applicant to prepare its best for such a tough competition.
Many students preparing for JEE Mains exam have complained about un-availability of free online previous year question papers with detailed and explanatory solutions. Thus, to solve this problem many of your seniors on Studynama Online Forum Community have shared their previous year question papers which will help in your JEE Mains Preparation.
Here's a list of JEE Mains Previous Year question papers which are available on Studynama:
You can visit the above links and download the files. We hope our JEE Mains Studynama online community helps you in your preparation. Feel free to request your specific course preparation question papers below in the comment section.
Originally posted 2018-05-02 12:09:02.