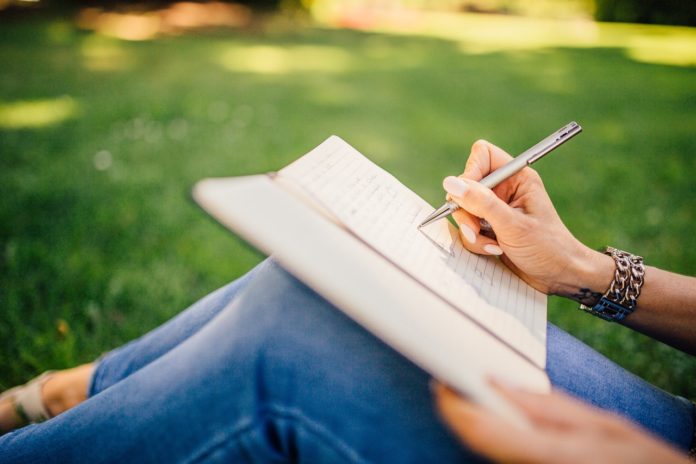 "Opportunity is a haughty goddess who wastes no time with those who are unprepared."
― George S. Clason
If you are finding the key to unlock your door towards the GATE entrance exam then the above quote is for you. The Graduate Aptitude Test in Engineering popularly known as the GATE examination is a dream for every engineering graduate. Considered as the most prestigious exam, out smartening this examination can fulfill your dream of studying in IIT, IISC or doing PhD in India or abroad & can also open doors to a very bright & brilliant career path.
Apart from continuous motivation you need to know the eligibility parameters and some useful preparation tips for cracking this exam. Go ahead reading!
ELIGIBILITY CRITERIA
Engineering graduates – All those engineering students who are aspiring to pursue a Masters degree in institutes like IIT, NIT, IISC  or those opting to apply for a PhD in India or abroad.
All those with a science and technology background aspiring for a career in government undertakings.
Age no bar
For a more detailed description, refer to the table below
| | |
| --- | --- |
| Qualifying Degree | Examination Description |
| B.E./ B.Tech./ B.Pharm. | Bachelor's degree in Engineering/ Technology  (4 years after 10+2 or 3 years after B.Sc./Diploma in Engineering/ Technology) and those who are in the final year. |
| B.Sc. (Research)/ B.S. | Bachelor's degree in Science (Post-Diploma/ 4 years after 10+2) |
| Int. M.Sc/ Int. B.S.-M.S. | Integrated M.Sc. or 5 year integrated B. S./M. S. program |
| Int. M.E./ M.Tech or Dual Degree (after Diploma or 10+2) | Integrated Master's degree program or Dual Degree program in Engineering / Technology 5 year program) |
| B. Arch. | Bachelor's degree in Architecture (5 years course) |
| Professional Society Examination (equivalent to B.E./B.Tech./B.Arch.) | B.E./B.Tech./B.Arch. equivalent examinations of Professional Societies, recognized by MHRD/UPSC/AICTE (e.g., AMIE by Institution of Engineers-India, AMICE by the Institute of Civil Engineers-India) |
| M. Sc./ M.A./MCA or equivalent | Master's degree in any branch of Science/Mathematics / Statistics/Computer Applications or equivalent |
| Int. M.E/ M.Tech (Post-B.Sc.) | Post-BSc Integrated Master's degree programs in Engineering / Technology (4 year program) |
GATE 2019 PREPARATION TIPS
GATE is a distinguished exam and clearing it opens new opportunities to many academic benefits. Consequently, many students aspire to clear the exam every year. All you need to do is sprinkle huge amount of dedication into the jar of hardwork and get ready for the magic! Below are some preparation tips for you to make your going go smooth.
1
Self-motivation is the first step
To get through a tough exam like GATE you need to have self-belief, you always have to water the seed of your dream. Believe, that you have the ability to clear the exam. Mentally, if you can visualize yourself clearing the exam, you will physically execute it too.
2
Thorough  research of your exam
Before starting with your syllabus make sure you know every bit of your exam which includes the eligibility criteria ,exam pattern, qualifying score , new policies which have been introduced.
Visit the official website of GATE and go through your syllabus .Know your subjects and simultaneously look for your study material. Remember that choosing the right study material is very important. While you adopt a particular type of study material make sure it is easy for you to understand it.
Chalk down a timetable to complete the syllabus well in time.  Make time for everything which includes studies and fun time both. Ensure you don't cheat on your timetable. Your timetable is your driving force towards the goal. Follow your timetable diligently and you will notice results very soon.
As you begin following the schedule, the focus should be to have clear concepts in mind. The questions are usually based on concepts and clear understanding of the subject. Rather than mugging up theories to solve the paper, understanding of the basics is most important. Refer to books by various authors, refer to different study material on the same topic till your concepts are clear.
Make notes as you cover a topic. But remember don't make lengthy notes; instead try to make point wise notes so that before the exam you can revise easily.
Mock tests will trigger your confidence and will allow you to evaluate yourself. Mock tests will help you find out your weak points so that you can concentrate on those topics.
Make sure you attempt time bound mock tests which will help you in examining your completion time. In the exam you have to divide your time smartly so that you are able to attempt the entire exam paper on time.
Why do you need this? Because the more you revise the better you will recall things in the examination. As you need to remember all the formulas you need revision on daily basis.
10
The three magical words for success
DON'T GIVE UP! – While studying for an examination like GATE you may go through tough times where you will feel like giving up. But remember when plan A didn't work the alphabets has 25 more letters! So stay cool.
To succeed in exams like GATE you have to put an extra effort but remember don't overboard yourself too much.  This is just another exam just be optimistic and have faith in yourself.
ALL THE BEST!
Originally posted 2016-10-12 08:10:56.