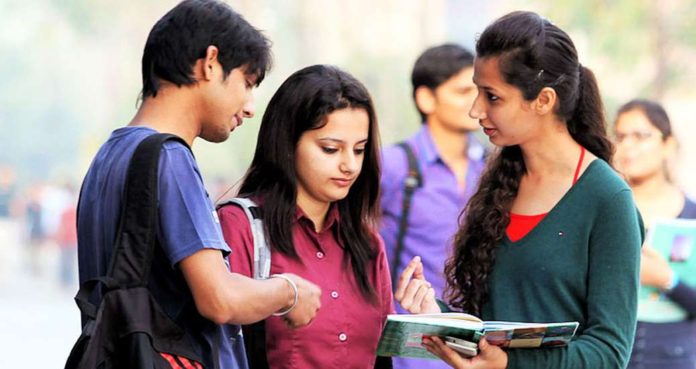 A wise man once quoted – "It's not the will to win that matters. Everyone has that. It's the will to prepare to win that matters."
The same mantra applies when you are ready to crack one of the most prestigious exam known as the GATE examination (Graduate aptitude test in engineering). The GATE examination is definitely a "GATE" which can lead you towards lucrative opportunities of a high package job in a renowned company, hence every year lakhs of engineering graduate prepare to conquer this exam with no stone un-turned.
But wait! Is your will to crack the exam is enough? Certainly no, you need to know few things before you set for your journey. Below we share some important information about the GATE examination which will make your preparation process a bit smooth .
Eligibility
Age & Attempts: Starting with the good news you would be pleased to know that there is no upper limit age bar for candidates to appear in the exam. Yes! you heard it right no age limit for the GATE examination. In addition to this you also have no limitations in terms of number of attempts so you can appear for this as many times as you want but it is expected that you clear this exam in one or two attempts.
Qualifications
Candidates who have either of these qualifications can apply for GATE 2018 –
The candidate must have a Bachelor Degree i.e. B.Tech/ B.E./B.Pharm/ B.Arch from a recognized University.
Applicant can also have Bachelor Degree in Science / BSc. Research from recognized University.
The applicants having Master's Degree in from any stream Mathematics/ Science/ computer or equivalent or Statistics or Five year B.S. / M.S. Program or M.Tech or M.E. after BSc. Can also apply.
The applicants appearing in the final year of qualifying exam can also apply for exam provided they have to submit the certificate from the Principal of University or College.
The candidates, who have passed the qualifying examination, have to submit their certificate or degree certificate or provisional certificate.
Diploma Holders are not eligible for the examination.
Pattern
Now further focusing on how your GATE 2018 exam paper will look like, let's have a look on the exam pattern.
You will come across two types of questions in the examination.
Multiple choice questions – which consist of four options out of which you have to mark the correct option.
Numerical questions – which doesn't have any choices and the candidate must answer in a real number using virtual keypad.
Section
Question number
No. of questions
Marks/question
Total marks
General Aptitude
1 to 5
5
1
5
Technical +

Engineering Mathematics

1 to 25
25
1
25
26 to 55
30
2
30
Total questions – 65

Total marks -100

Total duration – 3 hours
Technical section – 70 marks
General aptitude – 15 marks
Engineering Mathematics – 15 marks
25-40 marks will be allotted to numerical answer type questions
GATE 2018 Tips & Tricks
Having known all the important information for GATE 2018, its time to get through some tips and tricks for the exam.
1
Smart study before self study
Before you start mugging up things with all of what you have ,remember that before anything all you need to do is get your syllabus. Keep in mind that it is important to know what to study but it is more important to know what not to study. Make sure you don't waste time on topics which are not important as topics which you need to study for GATE is different from the subjects you have studied during your graduation.
2
Don't Just read, Examine the previous year question papers
When you are practicing the previous year question papers, go through them thoroughly. Try to find out the topic from which the examiner has put the maximum number of questions. Prepare that topic well. Find out what kind of questions have been asked , prepare accordingly.
3
Say no to 'panic' & Yes to 'patience'
Getting nervous is very natural . Don't let your nervousness overshadow your confidence. Keep your best foot forward and relax.
4
Don't take any questions for granted
Mark each of your choice carefully because the penalty for a wrong answer is severe i.e. 33 percent of your total score for every wrong answer. So before marking your answer be sure.
5
Lengthy question? Think twice
 This tip is not known by many but is the most important one. If your answer is taking more than eight steps you need to think the other way for the correct answer as GATE questions are not lengthy.
6
Doubts are your steps towards success
Having doubts is not a bad thing .Do not feel low if you have so any doubts popping out . Always remember, more doubts lead to more concept building.
7
Balance between accuracy & speed
speed is important but only with accuracy. You cannot compromise on either of them.
Mock tests will you the confidence you need. You can also opt for model test papers during the initial stages of your preparation .
Since GATE is a subjective paper too you have to be handy with numericals which will only come by practicing a ton of question papers.
10
Don't overboard yourself too much
Keep all your books aside at least two days before your exam. Sleep well , Eat well and Play your favorite outdoor game. Keep your mind happy and fresh.
You have done all what was needed. Have a positive mindset towards your goal and conquer it! ALL THE BEST.
Originally posted 2017-06-05 06:22:55.