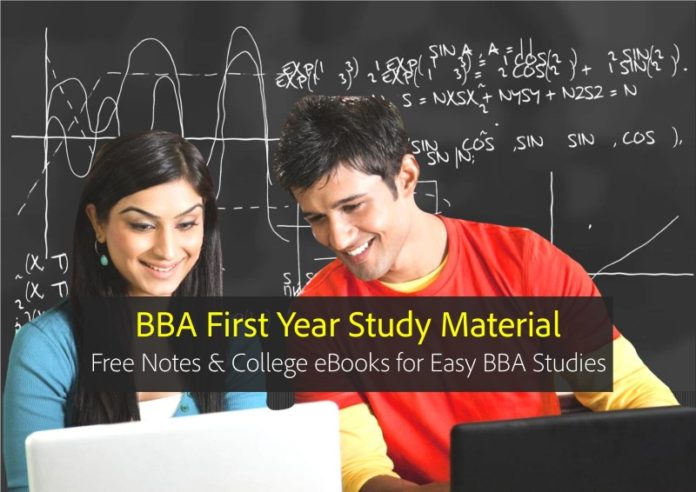 B.B.A (Bachelor of Business Communication), as we know, is a 3-year program that you can pursue either as a full time graduate course or part time course i.e. correspondence or distance education. It aims at preparing young graduates to take up challenging career in business and industry and enables them to pursue higher studies.
BBA is a stepping stone to your management career. The courses taught under BBA provide you with a preview to the advanced courses in MBA and give you a teaser of the management concepts.
Several first year BBA students have connected with us, and have complained about lack of quality online study resources for BBA. They shared that the available study material is either outdated, or not up to the mark.
Thus, to solve this problem of BBA first year students, we requested our BBA campus ambassadors to pool in their college notes on our BBA community, so that all BBA students across the country can benefit from them.
Here's a list of BBA First Year subjects for which free BBA lecture notes are available on Studynama:
Please follow the above links to access the BBA first year notes of specific subject.
The above notes have been shared by students studying BBA at various colleges across India and should give you a good gist of the BBA First year subjects. These notes should suffice for most universities and BBA colleges in India.
If you require notes for any other BBA first year subject, please leave a comment below.
We hope this post and the study material on Studynama's BBA community will be of help in your BBA first year studies.
Originally posted 2018-04-10 13:20:52.