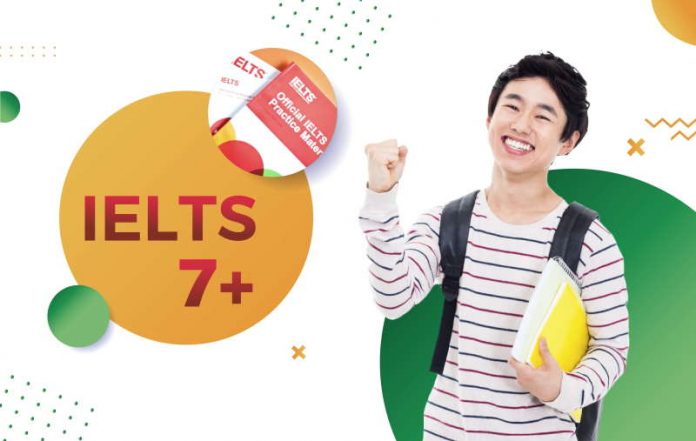 Over 3 million students appear for the IELTS exam annually, but not all of them get their desired IELTS band score. Their levels of English, skills or knowledge are not necessarily the only factors but it also comes down to the key things they do while preparing for the IELTS test.
Here are 5 key things band 7+ IELTS students do while preparing for the IELTS test:
Nobody has control over the range of questions and their difficulty level in IELTS exam; but candidates have control over how much efforts they put in. Working hard is the number 1 contributing factor towards band 7+ in IELTS exam. Applicants who score good certainly work hard towards achieving their desired IELTS band score.
Majority of students are habitual of complaining and blaming their inability to achieve the desired band in IELTS on other factors.
Some of the most mainstream factors are:
Not enough time for preparation.
Exceptionally tough questions.
Useless and bad advices from their teachers.
Test being unjust.
BC/IDP tougher as compared to IDP/BC.
Evidently, those who do not work on the edge and focus on working hard, score remarkably well in their IELTS exam.
Many students wish to attain the preferred IELTS band score in a short period of time. In a group of 10 students, depending on the current level of English proficiency of each candidate, it takes varied time duration for each of them to reach the required level and accomplish the goal. Patience is the key. One needs to make a sensible plan, keeping in mind one's own level of preparation and abilities.
Most of the students believe that watching YouTube videos and reading a lot of articles will help them accomplish the desired band in their IELTS exam. While this may seem completely effective, in practice, the approach is only partially useful. It is more important to implement the strategies and techniques to improvise your skills. For example- watch 3 to 4 videos on how to improve your IELTS writing task 2; thereafter, write 10 essays to put the tips in practice.
5
Seek professional advice
A well trained IELTS tutor is really helpful. Many IELTS teachers have a certificate in TESOL (Teaching English to Speakers of Other Languages) or state teaching certificate in English or language arts. Many tutoring companies and online training websites have designed a planned course of materials and activities for the students. These generalized courses are less than perfect way of teaching. One on one teaching serves your actual needs and can help you prepare in the best possible way for your IELTS exam and tackle specific challenges.
Laxmi was the only financial support to her family and had two children to take care of. She made two failed attempts at IELTS exam. Laxmi worked hard, though she had a lot to complain about. She patiently found time to learn and practiced hard, simultaneously seeking advice from a certified English teacher in her locality. Application of these 5 key things helped her produce band 7.5 in her IELTS third attempt.
Applying these basic points in your preparation procedure can help you get high band score in IELTS too.
Originally posted 2018-03-27 19:56:08.