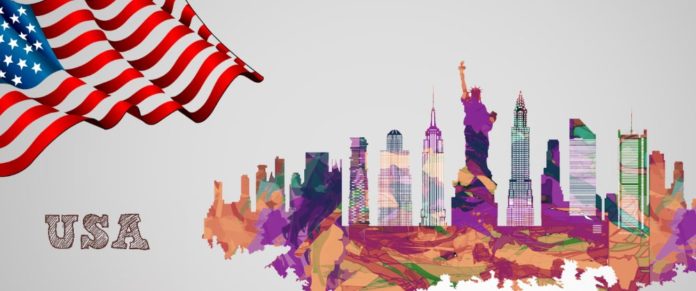 Every Indian has this inherent dream of spending their lives in the United states of America; and what could be better than studying there and experience the high school vibe while building a technical career there. Due to this reason, most of the engineering graduates aspire to pursue MS from US. But the middle class dreams are always too big for their small pockets.
So, in this post, we will be sharing a brief list of 10 Top Technology Institutes in the United States that offer MS scholarships to International Students:
1
Carnegie Mellon University
The School of Computer Science  at Carnegie Mellon University offers the most coveted MS in Computer Science program in the USA. The Institute provides need based institutional grants and scholarships to qualified students. For International students the institute provides them with resources like the FSO listings which are external scholarships and are directly applicable or the COS funding opportunities, International financial aid and college scholarship search etc. for more details you can visit the following website – http://www.cmu.edu/fso/intl-students/
2
Massachusetts Institute of Technology
MIT focuses on scientific and technological research and is divided into five schools and one college. Among its graduate schools are the highly ranked School of Engineering and Sloan School of Management, in addition to strong programs in economics, psychology, biology, chemistry, earth sciences, physics and mathematics. Unlike other institutes MIT offers financial aid on the basis of financial conditions and not on merit basis.
To get details on how to apply and who can apply visit the link – http://web.mit.edu/sfs/financial…
The MS in Computer Science is the most popular postgraduate course offered by the CS Department. Stanford has limited number of scholarships offered for international students and it is completely based on family's economic status .
Princeton welcomes applications from students around the world and offers tips for international students  considering applying for graduate or undergraduate admissions . Princeton is need blind for all applicants, U.S. citizens and non-U.S. citizens alike, which means that the University meets the full demonstrated financial need of accepted students with a no-loan aid package.
5
University of California
International students are eligible for some on-campus scholarships. The Center for Scholarship Information (CSI) is the main source for information regarding on-and off-campus scholarships at CSULB. The Center for International Education (CIE) conducts informational workshops regarding scholarship opportunities for international students. The CIE also conducts informational workshops regarding scholarship opportunities for students seeking to study abroad.
6
University of Illinois at Urbana
Some financial aid is restricted to U.S. citizens, to find out more about financial assistance and financial requirements for international students, please check the link – http://www.grad.illinois.edu/financial-aid
7
Georgia University of Technology
To be considered for scholarships awarded by the Office of Scholarships and Financial Aid, you must complete a financial aid application (FAFSA) and the Georgia Tech Application for Scholarships and Financial Aid each year.
International students are eligible for the same amount of aid as US students, and the application process is essentially the same. After  the appropriate  assessment of your financial situation, the university covers the remainder of your need with scholarship assistance and the offer of a campus job. There are several other resources they provide like jobs, loan ,outside awards etc. Their scholarships are based entirely on need, not merit.
9
University of Texas at Austin
When applying for admission to The University of Texas at Austin, all students, including international students, are required to submit the apply Texas Application. There are various exceptions for scholarships for international students hence you should consult your prospective college at UT Austin to apply for available financial resources used to fund a U.S. education.
Cornell has a limited amount of funding available for international students. Scholarships are awarded to students in each entering class and are either partial or full, based on the selected student's need. It is not possible to apply for financial aid from Cornell after enrollment.
All you need to do is search the websites of these universities, contact them and consult them.
Originally posted 2018-02-26 10:47:09.