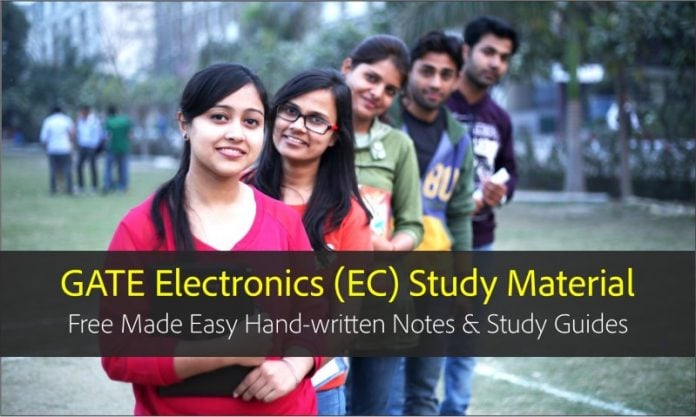 GATE has become one of the most sought after entrance examination for engineering students in India. The GATE exam not only opens avenues for admissions to the prestigious M.Tech seats in top colleges, it also opens the doors for recruitment in Public Sector companies.
However, students are confused when it comes to preparing for GATE – thus we are writing this article specifically for GATE Electronics (ECE) branch aspirants. We have all the study material you need to prepare for the GATE Electronics exam. Simply head over to the GATE Electronics section on our Community here – GATE Electronics Engg. Free Notes & Solved Papers to get this free study material.
Meanwhile, we are also sharing the direct download PDF links to MADE Easy Institutes notes which have been shared by one of the toppers. Most of these notes are hand-written notes and will help you score better in the exam.
Download Links for Made Easy GATE Electronics and Communication Engineering (EC) Handwritten Notes:
Further, you can also study from topic-wise solved previous year papers for GATE Electronics that you can download from the below links.
Links to Download GATE Electronics & Communication/Telecommunication Engineering Chapter/Topic-wise Previous Year Solved Questions (2010-2018):
Simply visit any of the above link to get your free MADE Easy Electronics study material. In addition, if you have any query or question, please feel free to leave a query in the communities (GATE Electronics Engg. Free Notes & Solved Papers) so that GATE toppers and seniors can help you in the preparation. Cheers!
Originally posted 2018-10-01 06:39:16.