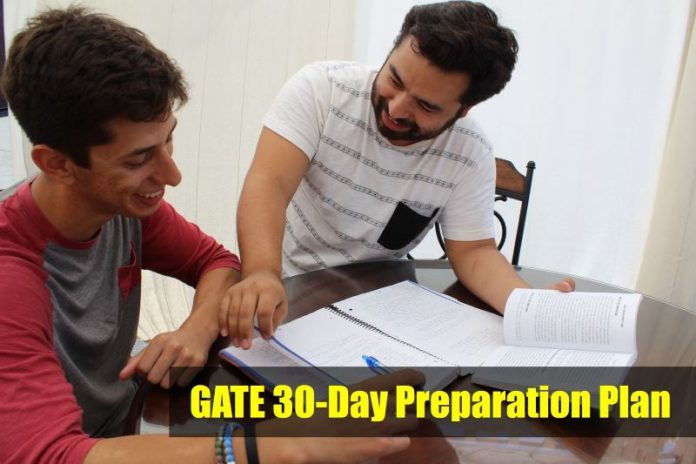 So when they said it's impossible to crack GATE in one month, you believed them right? How about if we tell you that it is possible to outsmart the exam in one month? Believe us when we say this – after all better late than never!
The "GRADUATE APTITUDE TEST IN ENGINEERING" does require long duration for preparation. However, time is a negligent factor compared to an individual's perseverance and willingness to achieve. All you need to do is  leave your fluffy beds for a few days and work hard. We share with you the last minute tips to get through the GATE examination without any coaching or tuition. Go ahead reading!
1
SYLLABUS IS ALL YOU NEED TO KNOW FIRST
Knowing the syllabus is the foremost thing you should do before starting with your preparations. If possible it is advisable to keep a copy of your syllabus with your while you study and complete a topic so that you do not  waste your time on topics which are not important .
2
PRIORITIZE YOUR SUBJECTS
Not every topic is important . What is meant by this is the fact that there are few topics which carry the maximum weightage in the GATE examination. You need to cover them first as time is less and the most important should come first.
Filter the important topics into two parts – difficult and easy ones. Cover the easy part first as it will take less time and cover major portions from your syllabus and then go for the difficult portions. Focus on the concepts and not just mugging up things.
Use short notes while studying. As you are short of time using short notes will speed up your preparations and cover the essential concepts needed for the exam and save time. Here are the links to download GATE notes from some of the toppers for each engineering branch:
No matter how much you study if you don't have the idea of what type of questions you will encounter during the exam all your studies will go in vain. Solve as many model test papers,  mock tests, question banks etc to get the idea of the type of questions and ultimately an improved  performance.
6
PREVIOUS QUESTION PAPERS CAN DECIDE YOUR FUTURE
Some questions repeat every year. They are no less than a boon to you . You can get the bonus only if have gone through the previous year question papers thoroughly. You will find those reward questions and can prepare for them. Here are the links to download GATE previous year question papers with solutions for each engineering branch:
7
TARGET THE EASY SECTIONS OF THE QUESTION PAPER
Sections like the  General Aptitude and Engineering Mathematics  are relatively easy and high scoring if properly prepared for. Therefore you  must  practice questions in these sections as they play an important role in adding to the total score.
As you will cover large portions of the syllabus in a week or two , forgetting things is natural. A simple fix to this problem is revise each time you cover a topic. Regular  revision will help you retain things till the exam day.
9
SOME TRICKS AND TIPS FOR THE EXAMINATION
There are hacks for all these exams. you just need to know them. To know some cool tips and tricks for GATE examination go through the following link and explore the concerned article – https://www.studynama.com/gate-2018-preparation-tricks-tips-pattern-eligibility/
A healthy mind is your tool for success. Just relax one day before your exam , Eat healthy , stay  optimistic and put you best foot forward. Regular breaks are very important it will give you the time to  absorb and retain  what you have studied.
You have given hundreds of exams in engineering, and GATE is just another exam that can be tackled with proper preparation. All you need is will power and an optimistic approach towards your goal.  HAPPY PREPARATIONS!
Originally posted 2018-09-25 15:25:02.