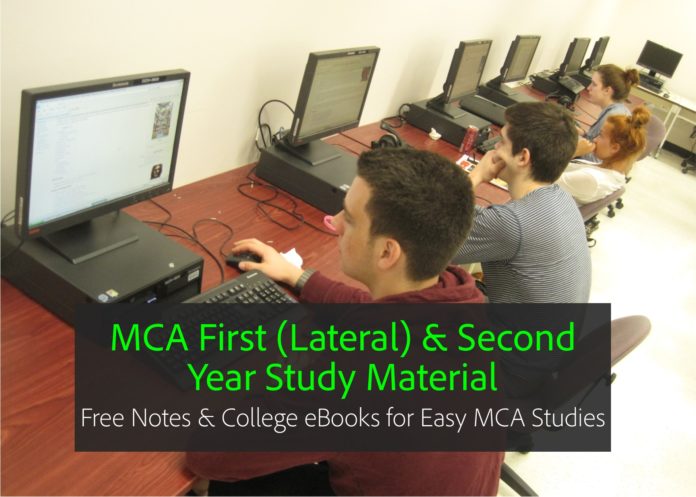 The master of computer application (M.C.A) is a postgraduate degree in computer applications. This is a senior level course that prepares professionals to meet the complex demands of the IT industry. It is a two years programme.
MCA is not just a postgraduate program but it is a complete professional grooming for students for a successful career in the IT industry. MCA students can also specialize themselves in fields like Hardware Technology, Software Development, System Engineering, System Development, Application software.
Many MCA students complained about lack of online study material which is good in quality as well as free of cost. As a result, several MCA seniors in the Studynama Community for MCA students have shared their college notes, lecture handouts, and eBooks which will definitely help you prepare for your MCA exams.
You can easily access the study material by the below links.
List of MCA First Year (Lateral Entry) and Second Year subjects for which free MCA lecture notes are available on Studynama:
These notes were shared by several MCA students all over India from best universities.
These MCA notes and study material are to the point and concise and will enable you to get a quick overview of the major topics in a subject.
In case of any queries or doubt, please feel free to post your doubts or you can request any specific subject study material. We will be happy to help you out.
Originally posted 2018-04-21 10:46:34.