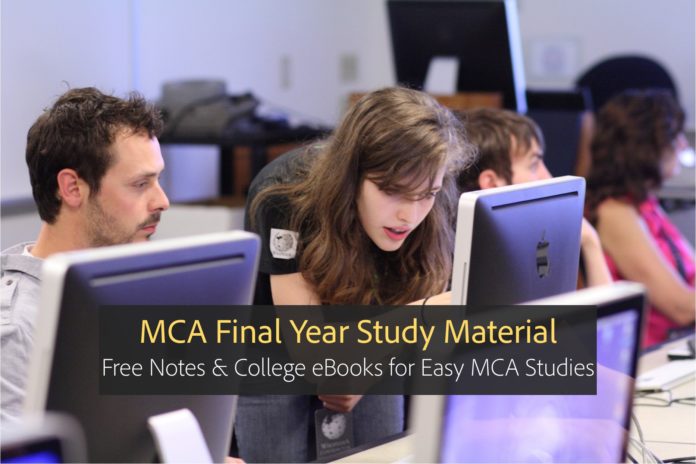 The Master of Computer Applications (MCA) is a professional post-graduate programme for individuals aiming to develop deeper into the world of application development through the way of learning the modern programming language.  A blend of both – theoretical and practical knowledge, an MCA degree offers students a chance to work with tools meant to develop better and faster applications.
It mainly aims at providing skills development in computers using various technologies, focused more on providing a conceptual framework and specialization. Master of computer applications is a computer science degree whose curriculum is primarily based on the development of application software in diverse areas.
Several final-year MCA students who are a member of the MCA students forum on Studynama, have shared a feedback wherein they mentioned about the lack of quality and free resources for the MCA final year subjects.
Thus, several MCA final year students got together on the online community and shared their lecture notes as well as eBooks for the benefit of other MCA students. The syllabus of all major subjects is more or less the same, so these files will immensely help you in MCA semester exams.
You can easily follow the links below and access all the study resources on the MCA Forum on Studynama online Community.
List of MCA Final Year subjects for which free MCA lecture notes are available on Studynama:
These above links have been shared by students studying MCA final year across good universities in the country. These notes might help you in scoring good marks in your exams and will also enhance your knowledge of MCA subjects.
In case you have any questions or queries, please feel free to comment below. You may as well put down a request for any specific subject's study material to be added as per your requirement.
We hope this post and the study material on Studynama M.C.A community will be helpful in your MCA second year studies.
All the best.
Originally posted 2018-04-21 10:55:12.