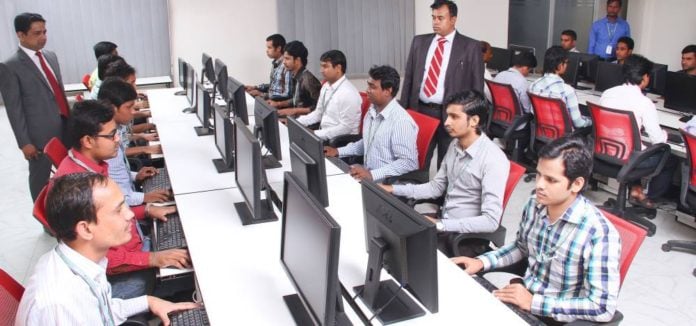 We know IT engineers slog day and night to perfect their skills and learn coding during their graduation course. However, when they go out for interviews to get their first IT job, they realize that more than IT/CSE engineers and graduates (MCA/BCA or B.Sc IT folks), candidates from core engineering branches like Mechanical and Civil engineers as well as from non-IT graduation courses are out there to compete with you.
Here are a top 5 reasons why this happens:
5
Non-IT = Fresh Clean Slate
IT\ CSE students require the ability to think realistic and be able to work on abstract ideas. Companies in reality are practical and hire candidates on the grounds of practical knowledge which is far from the binary juggling of the codes and languages of which the CS\IT students are used to. Meanwhile the Mechanical, Civil and other non-IT graduates have a very little clue of the technical arena which makes them fresh and raw, thus easy to be processed. This ensure that the tech skills required in these companies can be taught easily. Over the years many companies, especially Infosys, have fine-tuned the training process enough to be successful.
IT taught in colleges is not really useful as you think. There's a huge gap what the corporate sector wants and what is taught to you. Also the number of IT  engineers who fit the company requirements are far lesser than they want which consequently leads  their focus to other streams.
3
IT Requires Logical Thinking
The work at service based companies requires more of logical thinking and not much computer science or coding skills. Thus, the IT companies got the idea of recruiting freshers based on a candidates aptitude and logical ability tests rather than IT skills.
As a related point to the above point, most IT service companies like HCL, TCS, Infosys etc. one of the key skill is Communication skill. Hence, at the entry level openings, these companies stress more on communication, logical, reasoning skills than hardcore IT skills.
1
Excellence in Specialized Fields
The initial reason of IT companies to hire non-IT graduates was to use their expertise in creating applications related to their core engineering subject. However, as such applications gradually saturated the market, the main reason for such recruitment nowadays is that the companies now want to use their competency for testing and/or maintenance works.
Here's a piece of advice – if you are a hardcore programmer from IT/CSE engineering, aim to get into one of the top product companies like Adobe, Google Microsoft etc. However, if you doubt your coding skills, then as a CSE/IT graduate, you can either go for an MBA to get a management job, or get into any entry level position at IT service companies like TCS, HCL etc.
We hope this article will help clear your queries regarding Why IT Companies Hire Non-IT Graduates or Core Engineering Branch Students for Fresher Positions?
Originally posted 2018-02-26 07:46:10.