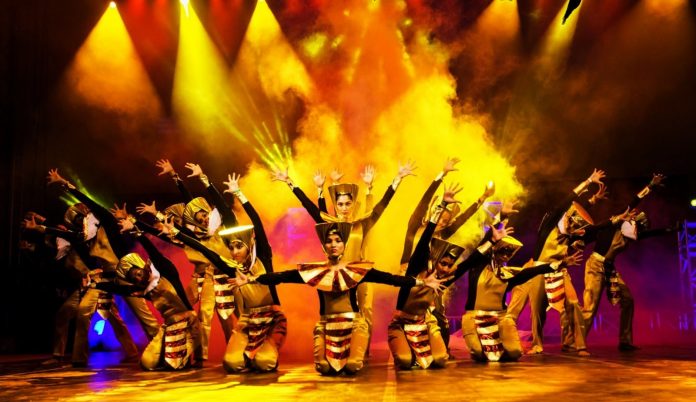 India is a land of color, cultures and festivals. Dance, Drama, Music, are the soul of our country and its people. Therefore, almost all colleges exhibit their festivity via college cultural events and fest.Music, friends and fun, what else would a youngster demand for during college life.
Here, we have listed top 10 college cultural fest in India, which will definitely seize your eyes and fill you with enthusiasm.
1. Waves, BITS Goa
If you want to enjoy the fun of sea shore, Goa is the best place for you; and if you want to enjoy the real fun of college fest, Waves, BITS Goa is the event. This cultural fest of BITS, in Goa is three day long festival organized in the month of late October or early November every year. Stars like Vishal dadlani, Priyanka Chopra, Shankar Mahadevan, Kailash Kher, DJ Amit, DJ Candice Redding, Dead Letter circus, Blackstratblues have been the centre of attraction in the past years. There are three main events of Waves, BITS Goa.
Natyanjali – This is a group dance competition
Fash P– Fashion show all the fashionista out there
Mr. & Miss Waves competition- This title is given to most entertaining participant.
Searock – This band competition is a National event in which semi- professional bands get a chance to showcase their talent.
Other than this there are several formal and informal competitions held such as acting, solo/ duet dance, music, games etc.
2. Rendezvous, IIT Delhi
It is one of the largest college festivals of North India, organized by the students of IIT Delhi in late October. Celebrities like Anushka Sharma, Ranvir Singh, Deepika Padukone and Rajyavardhan Singh Rathore have been a part of this festival and performers such as Mohit Chauhan, Papon, Farhan Akhtar, Amaan and Ayan Ali Khan have set its stage on fire. The crowd at this event have also witnessed rocking band performances of famous bands such as: Rockfour, Hoobastank, Texture, Mynta from abroad as well as well renowned bands of India such as: Parikrama, Agnee, Advaita. Top Rendezvous, IIT Delhi events include:
Mr. & Miss Rendezvous
Confluence – International music competition
Informal events – blind dating, street dancing, couple dance etc.
3. Unmaad, IIM Bangaluru
It is a three day cultural fest organized by the students of IIM, Bangaluru in late January. There are many interesting events like song spoof, regional dance completion, fashion show, dramatics, western and Indian music competition, face painting, tattooing contest, corning mock tail mixing, photography, movie making etc. stars such as Shankar Ehsaan Loy, KK, Shiamak Davar have been a part of this magnificent event.
4. Malhar, St. Xavier's Mumbai
It is the second largest inter college event of Asia and is organized every year. It comprises of several literary, as well as informal events such as theater, dance, music, quiz, games and painting etc. Listed below are some of the most popular events at Malhar, St. Xavier's Mumbai.
Mr. & Miss. Malhar – A Talent competition in which the most entertaining participants are crowned.
Conclave – It is platform where students get a chance to interact with famous personalities and learn from their experiences. APJ Abdul Kalam, Ramchandra Guha, Devdutt Pattanaik, Aruna Roy are some of those who shared their eminent thoughts and experiences with the students.
Band event – It is a competition where bands of different colleges show their talent and entertain the audience.
M.O.W. – It stands for Malhar on wheel. It is a publicity event of Malhar which starts two weeks before the festival, in order to promote the event.
5. Incident, NIT Karnataka
It is five day long fest organized once in two years, usually during the even semester. It is organized in the month of March and includes different events such as:
Haute Couture – A fashion event
Band performance
Solo & duet singing
Dance competition
Beach sports – Parasailing, Volleyball
Sandemonium
Slam Dunk– basketball competition.
Literary Events such as quiz, short story contest, spelling Bees etc.Workshops including: Photography, Salsa, Kite flying etc.In the year 2012, Vintage car expo was its center of attraction.The crowd of this fest has been entertained by famous bands like Indian Ocean, Parikrama; and also by famous singers like Sunidhi Chauhan, Javed Ali, Salim Sulaima and KK in the past years.
6. Riviera, Vellore Inst. Of Technology, Vellore
Riviera is among a few fests which organise sports and cultural fest together. It is organized by students of VIT every year. Other than cultural events, many sports events such as marathon have also been a part of this fest.
7. Festember, NIT Tirucherappalli (Trichy)
It is a cultural fest of NIT of Trichy which is conducted in the third week of September. There are number of events conducted in the fest some of them are:
Cinematography- short film making competition
Fashionitas- Fashion show
Gig-a- Hertz- Rock band competition held between Semi-professional rock bands
Other than this, many events such as dance, music, theater and many gaming competitions are also conducted. Stars such as KK, Benny Dayal, Naresh Iyer, Javed Ali, Suchitera, Pritam Chakraborty, Abhijeet Sawant, Antara Maitra have overwhelmed the crowed in Pro Nights.
8. Chaos, IIM Ahmedabad
It is a four day cultural fest organized by the students of IIM in the month of January. Events such as painting, dance, music, theater, quiz, fashion show are the part of this fest. Stars such as Sunidhi Chauhan, Amit Trivedi, and DJ NYK, Amaan and Ayaan Ali have been a part of Chaos, IIM Ahmedabad.
9. Mood Indigo, IIT Mumbai
Mood Indigo or MoodI is organized by IITians of Mumbai, during the month of December. It is one of the Asia's largest college cultural fest, which has hosted renowned celebrities like Asha bhosle, Jagjeet Singh, Sonu Nigam, Shan Mohit Chauhan and famous classical singers like Pt. Bhimsen Joshi, Pt. Shiv Kumar; Sitar maestro Ustad  Amjad Ali Khan.
The audiences were also entertained by bands like Indian Ocean, Parikrima, Antarangini and Zero. International bands such as Epica, Porcupine, and Neal Morse have also been hosted by the stage of MoodI.
10. Oasis, BITS Palani, Rajasthan
This amazing festival is organized every year just a week before Deepawali, usually in the month of October. Events such as drama, music, dance, fashion show, theater are conducted in the festival. Splendid performances of celebrities like Ayushmann Khurrana, Lucky Ali, Vishal Shekhar, Kailash Kher and KK have been witnessed by the students in this fest.
So, if you want to have the real fest fun, pack your baggage and set off to taste flavor of the best cultural fest in India. Witnessing these stupendously amazing college fests would be a great experience and performing in them would be a greater opportunity to prove your talent.
Have Fun!
Originally posted 2016-07-26 10:09:08.